Sherlock Holmes 50p coin goes on sale today and could sell for ten times its face value
13 May 2019, 13:10 | Updated: 13 May 2019, 14:28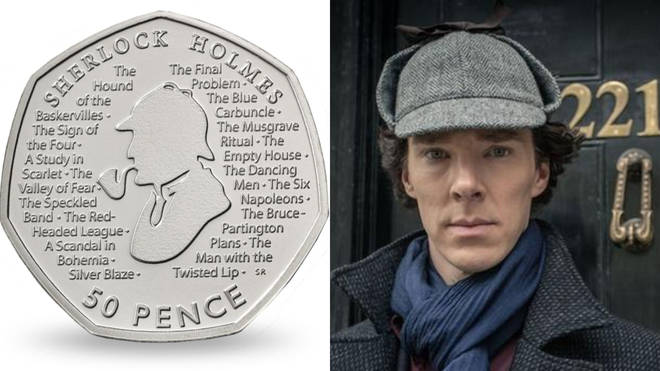 The Royal Mint have released 50p coins to commemorate Sherlock Holmes author Sir Arthur Conan Doyle and the pieces are due to soar in value when they enter wider circulation.
The coin is available to buy on the Royal Mint website from £10 for a brilliant uncirculated version to £795 for a gold proof coin.
While Royal Mint have not given exact timings on when the coin will be released into wider circulation, experts are already predicting that if you find a Sherlock Holmes 50p coin in your pocket it could be worth up to ten times it's face value.
The design shows the famous profile image of Sherlock Holmes - with pipe and deerstalker hat - and features writing so small it requires a magnifying glass to read the full text.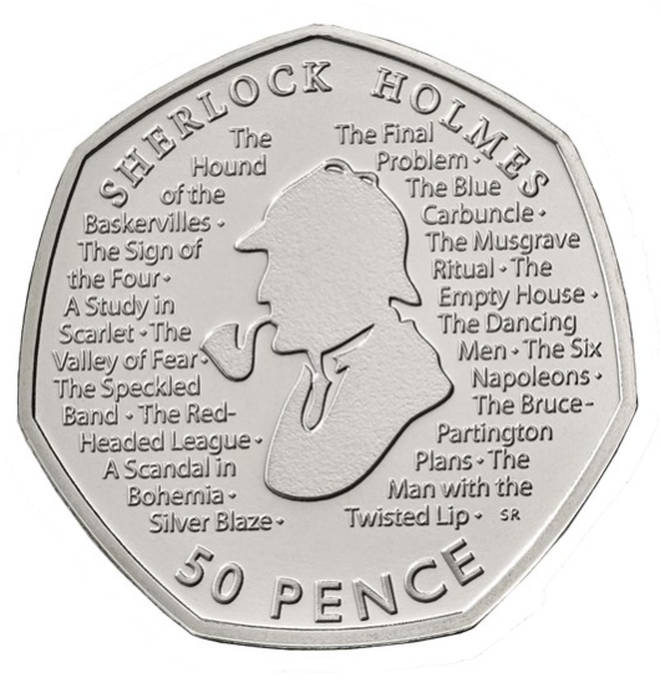 The lettering lists some of Sir Arthur Conan Doyle's most famous novels including The Hound of the Baskervilles, A Study In Scarlet and A Scandal In Bohemia to mark 160 years since the author's birth.
Designer Stephen Raw said of his creation: "Growing up in London in the 1950s and 1960s, my father would often take a short detour in the family car to drive down Baker Street to see where Sherlock Holmes had lived.
"I love all the stories - in my design for the coin I have listed the most popular of those adventures but by necessity have kept the words very small."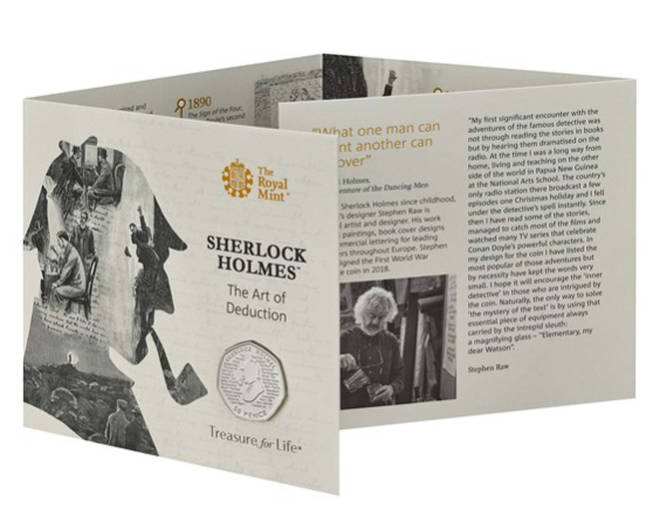 The Sherlock Holmes coin is the latest in a collection of limited edition and rare Royal Mint coins that have seen their value rocket in value.
Coins include a Olympic Swimmer 50p coin that can be worth up to £1,500, a Kew Gardens 50p coin that can sell for up to £120 online and The Peter Rabbit 50p coin from 2017 that is selling for upwards of £600 online.