The Story of... 'Dancing in the Moonlight' by Toploader
28 July 2020, 17:06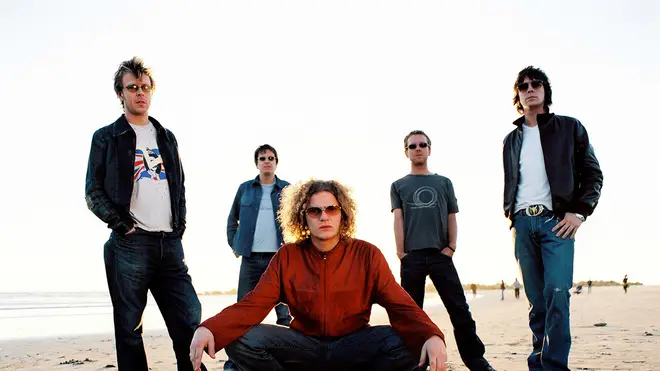 'Dancing in the Moonlight' has had one of the most fascinating journeys and histories, from its first hit version by King Harvest, to its most famous cover by Toploader, to its modern day update by Jubel.
It seems that with every few decades, 'Dancing in the Moonlight' enjoys a new lease of life.
But who wrote the song and what inspired it? Here's all the facts behind the famous track...
Who wrote 'Dancing in the Moonlight' and what inspired it?

Dancing in the Moonlight Boffalongo

The song was written in 1969 by musician Sherman Kelly.

While recovering from an attack by a gang, he "envisioned an alternate reality, the dream of a peaceful and joyful celebration of life".

He then recorded it with his band Boffalongo, singing the lead vocals.

When did King Harvest record it?

Dancing in the Moonlight (King Harvest Through the Years)

Sherman Kelly's brother Wells Kelly then introduced the song to his band King Harvest, in which he was drummer. Former Boffalongo member Dave 'Doc' Robinson was also the lead singer, bassist and keyboardist.

King Harvest then recorded and released 'Dancing in the Moonlight' as a single.

The group parted ways after six months, and the single was only released a year later by Perception Records, though it wasn't a hit in the UK.

When did Toploader cover it?

Toploader - Dancing in the Moonlight (Official Video)

In 1999, English band Toploader recorded a cover of the song.

It was the third single from their debut studio album Onka's Big Moka, and peaked at number 19 in the UK the first time around.

It was then re-released in November of the same year, with added production from famous team Stargate (after heavy use in a Sainsbury's advert campaign), and this time it reached number 7. However, it stayed around for weeks and weeks, and was certified 2× Platinum by the British Phonographic Industry for sales of over 1,200,000 copies.

Who else has covered it?

Jubel - Dancing In The Moonlight (feat. NEIMY)

Swedish electronic duo Jubel recorded a dance cover in 2018, featuring vocals by their fellow Swede, Neimy.

It peaked at #9 in Sweden at the time, before going viral two years later in the UK. At the time of writing, it has reached number 21 in 2020.

"Super happy about the response on our take of this true classic," Jubel said of the song. "The song has been a big part of our youth and hopefully our version can bring some sunshine to a new crowd."

There have also been versions:

- Baha Men (yes, really)

- Liza Minnelli

- Aswad

- My Morning Jacket