The Story of... 'Kiss From a Rose' by Seal
22 February 2023, 14:02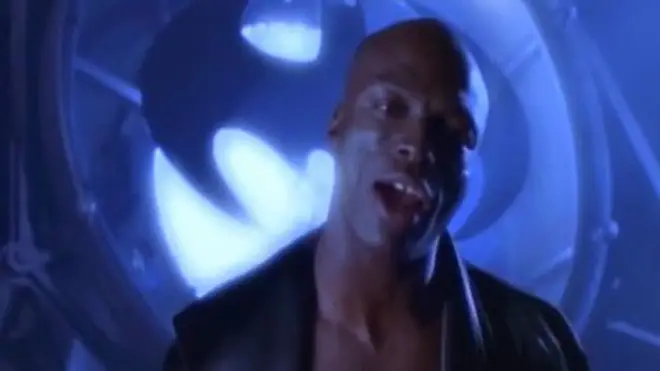 Seal burst onto the scene in 1990 after providing vocals for the Adamski dance track 'Killer', but a few years later he became the king of '90s power ballads with his classic 'Kiss from a Rose'.
The song ended up in Batman Forever, but what inspired the song and why did he... hate it?
Here's all the fascinating facts behind the movie love anthem:
Who wrote 'Kiss from a Rose'?

Seal. Picture: Getty

The song was written in 1987, several years before the release of Seal's eponymous debut album in 1991.

However, it wasn't released until 1994.

Seal actually hated the song... and still kinda does

After writing the song, Seal felt "embarrassed by it" and "threw the tape in the corner."

Seal didn't show it to producer Trevor Horn until the recording sessions for Seal II.

In 2015, Seal said: "To be honest, I was never really that proud of it, though I like what Trevor did with the recording.

"He turned that tape from my corner into another 8 million record sales and my name became a household name."

'Kiss from a Rose' meaning: What is the song about?

Picture: Getty

A rather mysterious song - many fans have pondered whether it is about drug use, while others say it is an expression of love or even a journey to the afterlife.

Seal has never fully explained what the song is actually about, only saying that there was "some kind of relationship that inspired the lyrics."

Seal has previously said that his songs often mean more than one subject, so giving one meaning would be too simplistic.

Instead of printed lyrics, Seal wrote a speech about the subject that went with the album:

"I think it's the general vibe of what I'm saying that is important and not the exact literal translation. The song is always larger in the listener's mind because with it they attach imagery which is relative to their own personal experience. So it is your perception of what I'm saying rather than what I actually way that is the key."

It was used in the Batman Forever soundtrack

Seal - Kiss From A Rose (Official Music Video 720p HD) + Lyrics

Originally released in 1994, the song was later the second single taken from the Batman Forever film soundtrack, and topped the US chart for one week in August 1995.

It also went to number four on the UK chart, where it had originally reached number 20 the year before.

Director Joel Schumacher called Seal, and requested the use of the song to play over a love scene between Nicole Kidman and Val Kilmer's Batman.

While the song was eventually not used in this scene, it was instead used for the end credits.

Who has covered it?

Jack Black Kiss From A Rose

Several artists, including:

- Hank Marvin

- Irish vocal trio Triniti

- Katherine Jenkins

- Jack Black on American Idol (see above)

- Idina Menzel

- Lee DeWyze

When has it been used in TV and film?

Community - Kiss From A Rose

The song has had its fair share of pop culture tributes, including:

-In season 2, episode 7 of Shameless, the song is revealed as Jody's go-to love-making song.

- In season 5, episode 7 of It's Always Sunny in Philadelphia, Dee plans to greet a returning US soldier she's been chatting with online by playing the song.

- In season 3, episode 7 of Community, Jeff Winger (Joel McHale) and Craig Pelton (Jim Rash) sing the track together.

- In season 5, episode 17 of Bones, the song is featured in Temperance's reunion where she and Booth slow dance to the song. As the song startsBrennan requests Booth to dance with her, saying "Can we dance, Booth? It's Seal!"

Bad Education - Mac Attack! - BBC Three

- In the 2015 film Vacation, the song is a favourite of Rusty Griswold (played by Ed Helms).

- In season 1, episode 6 of American Crime Story, the song plays when Marcia Clark (Sarah Paulson) is getting her hair done at a salon, and again as she walks into the courtroom with her new look.

- In Bad Education, pupil Stephen (Layton Williams) uses the song to conjure the energy to dance-kick a bully in slow motion.