Seal performs incredible version of 'Kiss from a Rose' on The Kelly Clarkson Show
22 February 2023, 13:39 | Updated: 23 February 2023, 09:45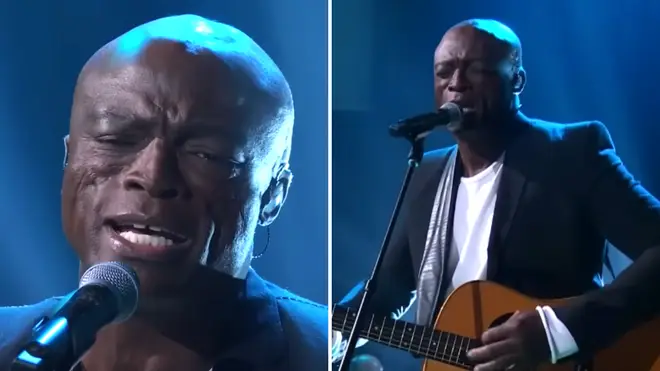 Seal has proved that his voice is still perfect with a recent TV appearance in the US.
The British singer - who recently celebrated his 60th birthday - wowed audiences with a stunning rendition of one of his most famous songs.
Seal was appearing on The Kelly Clarkson Show, and was joined by an orchestral backing band as he sang his 1994 song 'Kiss from a Rose'.
The acoustic version showcased not only how timeless the song is, but just how amazing his voice still is nearly 30 years after it was released.
Watch the full performance below:
Seal Performs "Kiss from a Rose" On The Kelly Clarkson Show
Seal first released 'Kiss from a Rose' in 1994, but it was an even bigger hit a year later when it was used in the Batman Forever soundtrack.
This April, Seal embark on a 30th Anniversary Tour across the US with longtime producer Trevor Horn as his musical director.
Seal plans to perform his 1991 debut album Seal and its 1994 follow-up Seal II in full. Horn's legendary new wave band the Buggles will support the tour.