Michael Bolton and Kelly Clarkson perform incredible impromptu duet of 'How Am I Supposed to Live Without You'
10 February 2023, 13:15 | Updated: 22 February 2023, 16:48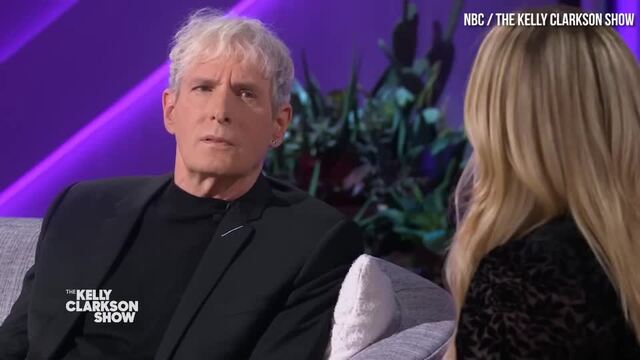 Michael Bolton does impromptu duet with Kelly Clarkson
Michael Bolton and Kelly Clarkson recently teamed up to perform a powerful duet of Bolton's hit song 'How Am I Supposed to Live Without You' on The Kelly Clarkson Show, and it was everything we could have wanted.
The performance was a highlight of Kelly Clarkson's show this week, showcasing the incredible vocal talent of both artists.
Michael Bolton's song, which was released in 1989, was a huge success and became one of the most popular love songs of all time, and has remained a staple in Michael's repertoire for many years.
Kelly, who is also known for her powerful voice and emotional performances, was a perfect match for the song.
Her duet with Michael was filled with their usual emotion and passion, capturing the essence of the song's lyrics and delivering a stunning performance.
Her powerful voice was the perfect complement to Michael Bolton's smooth and soulful delivery, and it was beautiful to see.
"There is one artist in particular I would really love to sing with," Michael said as he pointed at Kelly, leading to the audience to cheer.
"You're full of it. You're on my show. They made you say it," Kelly said, before adding she would sing right then and there.
"I just happen to have a perfect song for you," Bolton said, before the band began playing.
Watch the full performance below:
Michael Bolton & Kelly Clarkson Impromptu Duet 'How Am I Supposed to Live Without You'
This is not the first time Michael Bolton has spoken of his desire to sing with Kelly Clarkson. He appeared alongside her last year on the American Song Contest, and said he hoped they could work together.
"Pretty much anything she sings sounds like perfection to me and I'm a pretty critical listener and she just always steps up to the mic and destroys it," he told E! News.
"She's one of my favorite singers of my lifetime," he added.