Michael Bolton facts: Singer's age, wife, children, real name and more revealed
15 June 2021, 17:24 | Updated: 8 February 2022, 16:52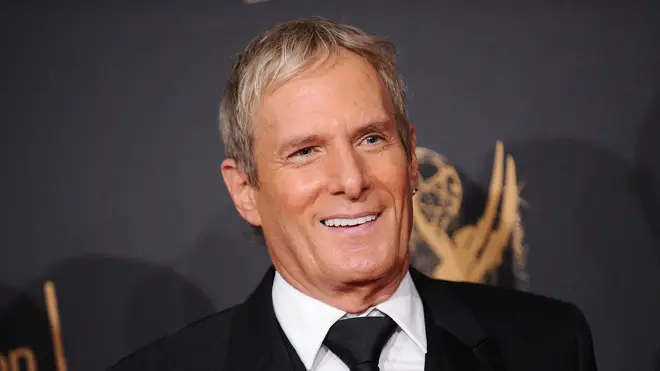 Michael Bolton is one of the most popular and successful artists of his generation.
The American singer started his career in the hard rock and heavy metal genres back in the mid-1970s, including with his band Blackjack.
But it wasn't until the late 1980s when he made a name for himself with a series of hugely popular pop rock ballads (and his signature long blonde locks.
Michael Bolton has sold over 75 million records worldwide, won six American Music Awards and two Grammy Awards to date.
How old is Michael Bolton and where is he from?

Michael Bolton - How Am I Supposed To Live Without You

Michael Bolton was born on February 26, 1953. He celebrated his 68th birthday in 2021.

His birth name was Michael Bolotin, but he went under the stage name Michael Bolton later in his career.

He was born in New Haven, Connecticut.

Is Michael Bolton married?

Michael Bolton with Nicollette Sheridan. Picture: Getty

Michael Bolton was first married to Maureen McGuire from 1975 to 1990.

He was later introduced to actress Nicollette Sheridan in 1992 jazz legend Kenny G. The couple dated until 1995, parted ways, then reunited in 2005 and became engaged in 2006.

However, they had called off their engagement by 2008.

It is not currently publicly known if Michael is dating anybody. In 2019, he said he hadn't given up on finding love, saying: "I have been set up on blind dates. Some were nice. I don't think I had any miserable blind dates. You're having dinner, you are basically continuing your ­interviewing process.

"I am good at being single, but there is room for a partner."

Does Michael Bolton have any children?

With his first wife, Michael is a father of three daughters, each born two years apart: Isa, Holly, and Taryn.

Michael became a grandfather for the first time in 2010, through his daughter Taryn.

By early 2019, he had six grandchildren.

What is Michael Bolton's net worth?

Michael Bolton has an estimated net worth of around £56 million ($80m), according to Celebrity Net Worth.