The Story of... 'Something Inside So Strong' by Labi Siffre
28 December 2022, 17:02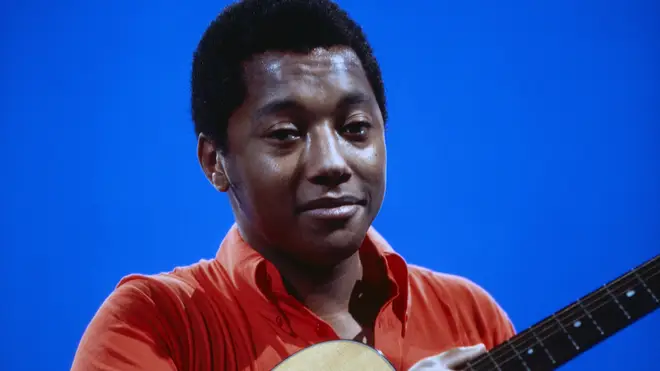 It is one of the most powerful and successful soul and gospel tracks of the 20th century, with an important backstory.
Labi Siffre's '(Something Inside) So Strong' gave the singer-songwriter his biggest hit in 1987, and it remains a brilliant track about standing tall and defiant against oppressors.
Here are the big facts about the song:
Who is Labi Siffre?

Labi Siffre. Picture: Getty

Labi Siffre is a British singer, songwriter and poet.

Full name Claudius Afolabi Siffre, he was born in Hammersmith, London. His mother was British of mixed Barbadian and Belgian descent, and his father was Nigerian.

He released six albums between 1970 and 1975, and then went on a self-imposed exile from music. He released the original version of 'It Must Be Love' by Madness.

It was only the success of 'So Strong' that saw him have a comeback. He released several albums between 1988 and 1998.

Who wrote 'So Strong' and what inspired it?

Labi Siffre-Something Inside So Strong.(1987) Original Video.

The song was written in 1984 by Labi Siffre.

It was inspired by a TV documentary about Apartheid in South Africa, which Siffre had seen, in which white soldiers were filmed shooting at black civilians in the street.

He later said in 2014 that the song was also influenced by his experience as a homosexual child, teenager, and adult.

Labi Siffre originally wanted to give the song to another artist to sing, but could find no one suitable, and so was persuaded to release it himself.

The song's lyrics are a call to stand up for oneself. While the song was largely inspired by the atrocities in South Africa, it could be applied to any situation where someone needs to be inspired and feel strong.

How did the song perform in the charts?

The song won the Ivor Novello Award for Best Song Musically and Lyrically.

In 1987, it reached number 4 in the UK and was Labi Siffre's most successful song.

Who else has covered the song?

Barry From Eastenders Sings Something Inside So Strong

The song has had a few - interesting - covers over the years.

In 2002, Pop Idol star Rik Waller released a cover version of the song, reaching number 25 in the UK.

In 2014, Shaun Williamson (aka Barry from EastEnders) performed a powerful rendition of the song at the 2014 World Indoor Bowls Championship.

Rob Brydon also performed the track in an episode of Gavin & Stacey.