These 17 candid photos of '80s pop stars having fun together will take you right back in time
26 April 2021, 17:17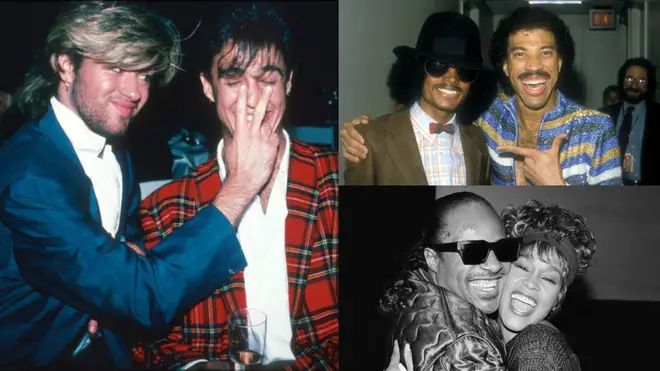 From George Michael and Freddie Mercury larking around backstage to Lionel Richie singing with Eric Clapton and Elton John on a night out with Liza Minelli, here are the best vintage pop star photos from the 1980's.
As lockdown starts to ease and socialising begins to become an option again our minds begin to turn to times with loved ones – and no one did hanging out with friends quite like the pop stars of the 1980's.
The decade of money, excess, big shoulders and even bigger hair (here's looking at you, George Michael) was one that is hard to forget and as the American writer Carrie Vaughn once said: "1980's: Not a time period, but a way of life."
While the current generation may think life started with the invention of the internet, the eighties gave us many cultural turning points we now take for granted.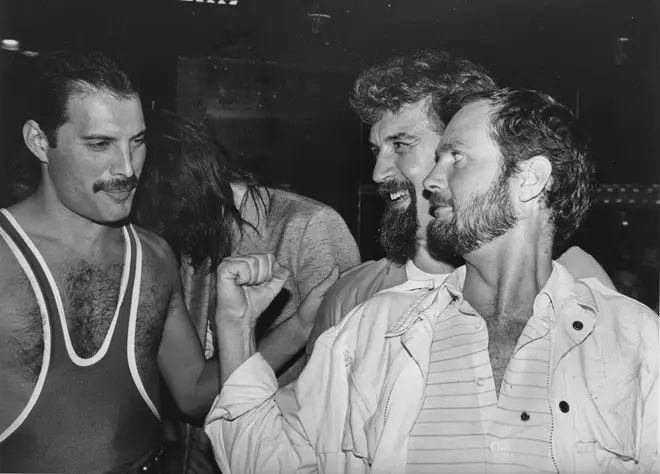 Workout videos, mobile phones, Dior's Poison (the scent of the decade) and Princess Diana's wedding dress were huge turning points in the eighties landscape, but it was the music scene that really made its biggest impact.
'Frankie Says Relax' by Frankie Goes To Hollywood became a worldwide anthem in the midst of the AIDS epidemic and in 1982 Duran Duran's hit 'Rio' had teenagers up and down the country clamouring for a visit to Brazil.
Culture Club's first appearance on Top of The Pops with their smash record 'Do You Really Want To Hurt Me' in 1982 blasted the band to global success and Adam Ant's famous white stripe saw copycats across the land.
But perhaps it was Queen who summed it up better than anyone, with their 20 minute set at Live Aid in 1985 blowing every other live performance of the decade out of the water.
Here we bring you an album of candid 80's moments from the greatest pop stars of their time because one day, in the not too distant future, we'll all be together with friends again...