Air to celebrate 25th anniversary of 'Moon Safari' with full album tour
20 November 2023, 13:50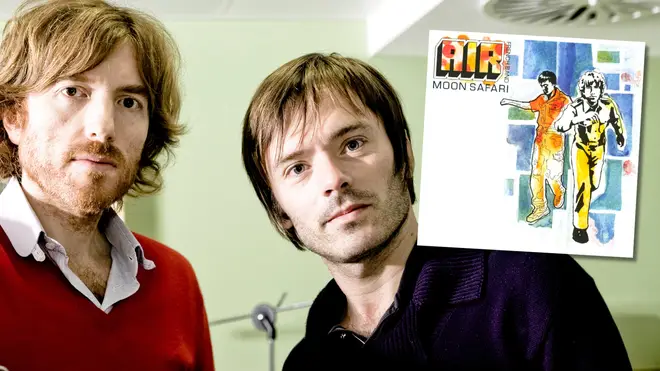 French electronic duo AIR will perform their debut album 'Moon Safari' in its entirety on a special tour across Europe and the UK next year.
The tour, which marks the 25th anniversary of the album's release, will be a one-night-only experience in each city, featuring a live band and visuals.
Moon Safari was released in 1998 and became a global success, spawning hit singles such as 'Sexy Boy', 'Kelly Watch The Stars' and 'All I Need'.
The album is widely regarded as a masterpiece of '90s electronic music, blending pop, lounge, ambient and synth-pop influences.
The tour will kick off on February 24, 2024 at Anitgel at Victoria Hall in Geneva, and will visit Milan, Berlin, Paris, Amsterdam and more cities before concluding at the London Coliseum on March 24.
Tickets for the tour are on sale now.
AIR - Sexy Boy (from 𝑀𝑜𝑜𝑛 𝑆𝑎𝑓𝑎𝑟𝑖 - Official Video)
Air, consisting of Nicolas Godin and Jean-Benoît Dunckel, said they were excited to revisit their debut album and share it with their fans.
"We were a duo doing some electronic thing, dreaming of selling 10,000 copies and being recognised by other musicians as cool. Then suddenly, we met the world," Dunckel said. "We are very proud of this album and we want to celebrate it with our audience."
Godin added: "To me, Moon Safari is perfect. It's a deep, universal spell, full of love and mystery. We can't wait to play it live for you."
In addition to the tour, Air have also released a Dolby Atmos Mix of Moon Safari, exclusively on Apple Music. The mix will offer a new immersive listening experience of the album, with enhanced spatial sound and clarity.
Earlier this year, Air also released a 25th anniversary vinyl edition of Moon Safari, featuring remastered audio and a booklet with rare photos and liner notes.