James Blake unveils gorgeous cover of Stevie Wonder's 'Never Dreamed You'd Leave in Summer'
11 May 2020, 11:57
Electronic artist James Blake has shared the first in a series videos where he'll perform fan requests during the coronavirus lockdown.
James Blake has shared a new video, where he has covered Stevie Wonder's classic ballad 'Never Dreamed You'd Leave in Summer'.
Watch the video above.
According to Blake, this is the first in a series of videos where he'll be performing fan requests.
"Hey, here's an idea, request songs/covers here and I will learn and put out one per week and dedicate it to the person who suggested it," he said on Twitter.
After posting the cover on his socials, Blake shared his love for the soul legend, saying: "Stevie Wonder invented music as far as I'm concerned."
Wonder's original version of 'Never Dreamed You'd Leave in Summer' came on his 1971 album Where I'm Coming From.
The song has since been covered by many artists, ranging from Joan Baez to Three Dog Night to Phil Collins.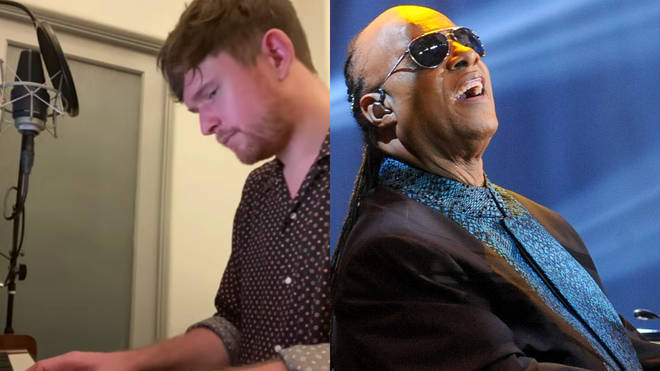 James Blake has been performing various live sets over Instagram Live while self-isolating due to the coronavirus pandemic.
He has also covered Radiohead's 'No Surprises', Billie Eilish's 'When the Party's Over', Frank Ocean's 'Godspeed' and 'A Case of You' by Joni Mitchell.
Last month, Blake shared a brand new single called 'You're Too Precious'. The track was his first new music since fourth album Assume Form, released last year.