Country star Cam releases first new single following the birth of her daughter – listen here
14 February 2020, 17:32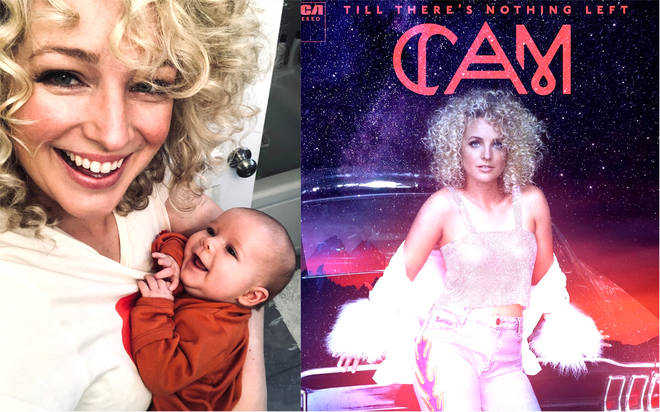 Country singer Cam has released her next single, titled 'Till There's Nothing Left', two years on from the release of 'Diane'.
Beginning a new chapter in her journey following the birth of her daughter, Lucy, 'Till There's Nothing Left' is the first single to be released from her highly anticipated second album, due out later this year.
The song was co-written by Cam and long-time collaborators Tyler Johnson and Jeff Bhasker, and Hillary Lindsey, and produced by Johnson and Bhasker.
Cam revealed 'Till There's Nothing Left' is about her husband, revealing it's about "commitment".
Listen to the full song and watch the music video here:
The 35-year-old said: "It's saying – I am gonna love you with everything I have, physically, spiritually, I'm so in."
Cam also released a video to accompany the song, filmed while the singer was eight months pregnant, which portrays the middle of the honky-tonk apocalypse, where everyone in a bar is making the most of the time they have left.
The singer added: "It's the end of the world and I know a little place in the eye of the storm. Let's live our last moments dancing together in the neon glow."
Cam took the world of country music by storm with her 2015 debut album, Untamed.
The record not only bowed in the Top 15 of the Billboard Top 200 and registered at number two on the Top Country Albums Chart, but it also featured her double-platinum Grammy, CMA and ACM-nominated smash single, 'Burning House,' which remains the best-selling country song by a female solo artist since its release in 2015.