Kane Brown rescued by police after getting lost for 7 hours on his own property
13 August 2020, 15:08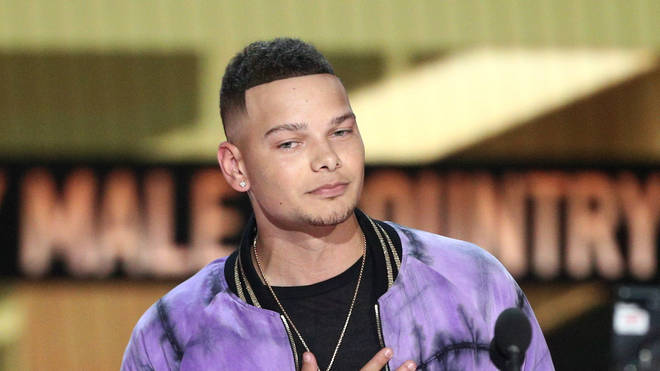 Kane Brown revealed he had to be rescued by the police after getting lost for seven hours on his own property.
The 26-year-old country singer revealed that the situation was actually far worse than had been reported, even involving gunfire.
Kane had told Extra: "We got lost for seven hours. We have 30 acres, and it's all woods. And we made our own trail. And it started raining, and it started getting dark, and we started running out of gas, and we couldn't find our trail back.
"We live by all these cliffs… we ran into a drop-off, so we ended up having to call the cops and walk down."
Kane is currently based in Nashville, Tennessee, with his wife Katelyn Jae and their eight-month-old daughter Kingsley Rose.
The couple had just moved into the house earlier that day when Kane got lost.
The singer added: "Kate thought I was just trying to get out of unpacking boxes because it was literally the first day we moved in."
Updating fans further on the story, Kane wrote on social media: "I told my wife I wanted to go check out the property I'll be 30 minutes. I went with my friend and his girl. I was in shorts and a T-shirt. 30 minutes turned into three hours."
It began to rain and the temperature dropped to 4°C, so Kane followed his GPS which kept leading him to cliff edges.
Phoning his friend who lives nearby, songwriter Ryan Upchurch, Kane hoped he would find his way back.
Ryan turned up with a friend to help Kane, but then all five of them were lost.
Kane explained: "He has 4 other friends riding around in a Can-Am and they start getting shot at.
"My buddy's girl who has asthma started then freaking out. We HAD to get her out. So we call the cops."
When the police arrived, they heard the gunshots and believed Kane and his friends were firing at them, though it's still unclear who was shooting or why.
Kane added: "We yell at them and tell them we are not armed and made it out."
The singer's wife, who wasn't with him at the time, was at first convinced the story was untrue and he was trying to avoid unpacking boxes after their move.