Brad Paisley speaks to Smooth Country as he releases 'No I in Beer' and teases more new music
31 July 2020, 17:57 | Updated: 7 January 2021, 16:42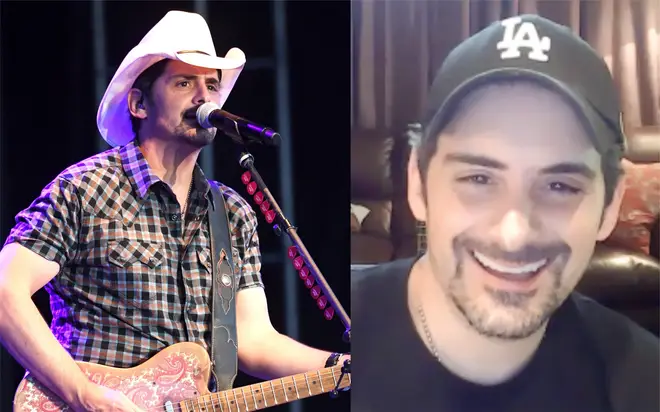 Brad Paisley has released a new music video for 'No I in Beer', portraying the come-together spirit that his song and numerous Zoom sessions have given.
The video, edited by Brad himself, features friends and fans from 39 different countries and includes cameos from Carrie Underwood, Tim McGraw, Darius Rucker, Jimmie Allen, Kelsea Ballerini and Brett Kissel.
Written in 2018 with his longtime collaborator Kelley Lovelace, Brad could not have foreseen the new meaning the song has brought about.
Speaking exclusively to Smooth Country, Brad said: "It's so weird. Yeah, it's really been weird that way. Who would have thought that 'we're all in this together' would mean anything more than drinking? But boy, does it!"
More than 230 people appear in the four-minute-long clip, and Brad revealed he tried to kept as many of the outtakes in as possible.
Watch the music video for 'No I in Beer' here:
Brad Paisley - No I in Beer (Official Video)
Surrounded by guitars at his home studio, Brad went on to reveal that lockdown has allowed him to write new music, and be more productive in the way he has written.
He explained: "Yeah, it has actually. I've been writing, just like this basically, with people. A lot of Zoom writes. What's been fun about that is I've been able to kind of record some of them, because you hit record on Zoom and it's a pretty effective thing.
"Gone are the days of, 'wait, what did I say? How did that go? What was that melody?' It's on here once you go and watch back what you did. So yeah, I've been writing a bunch of things.
"I'm sure there'll be some sort of album eventually from all of this, including 'No I in Beer' off of that. I'm glad I went and done with an album right as this happened... because I think you'd have to re-write some things. The world has changed, and maybe forever in some ways.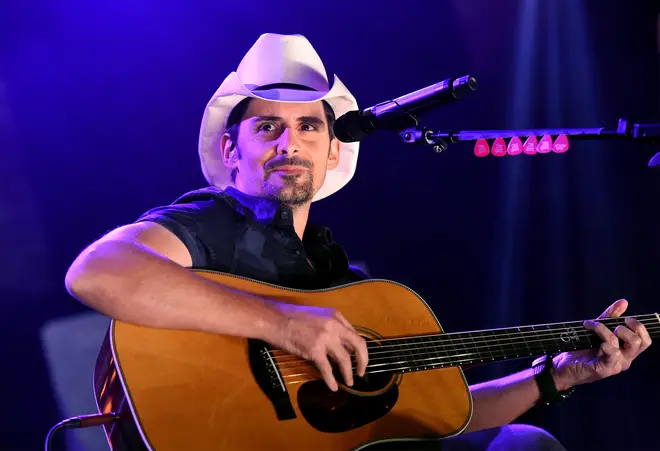 "But I think art is the answer to this time period, for sure."
Known for his many hit songs, including 'When I Get Where I'm Going' and 'Whiskey Lullaby', Brad went on to give songwriting advice to the country stars of the future.
Brad continued to Smooth Country's Rory O'Connor: "I've always said, you've got to write what you know and what you feel. Country music is a different type of writing than anything else in that it's always got to be from a place of the spoken word.
"I've always said that whenever there's something in a country song that doesn't feel right, it's probably because it's forced in there and not something you'd necessarily say. So, I think if you're going to write country songs, you really want to keep them close to the ground.
Brad Paisley - When I Get Where I'm Going ft. Dolly Parton (Official Video)
"You've got to keep them really down to earth and the way people talk. And that even includes if you're a UK country writer.
"Some of that great UK country that's coming out of there... it does have its own vernacular a little bit and you want to make sure you're expressing things very, very down to earth and very normal in life.
"Use those expressions that people use... and there's your hook half the time when someone says something in real life, look for that."
Brad added: "Thank you for playing me and I hope to get back over there!"