Brett Eldredge teases new album after year off writing 'powerful' new songs – exclusive Smooth Country interview
13 February 2020, 10:10 | Updated: 7 January 2021, 16:42
Brett Eldredge fans are excitedly waiting for the singer's next album, and it seems new music may be closer than we think.
Finishing his European tour in London, Brett stopped by at the Smooth Country radio studios for an exclusive interview and to reveal what he's been up to on his year away.
Speaking to Smooth Country, the 33-year-old star told host Eamonn Kelly he "disconnected" for a year in order to write something meaningful, saying: "It's gone amazing. To think I've landed on something that I've always tried to push for – I had to take the time to sit back and just let it happen, and just kind of get quiet, and get away from the world a little bit.
"I got a flip phone. I took a year to kind of get away from it all, which was huge for me. I got a Polaroid camera. I was taking pictures with Polaroids.
"I was just really getting away from the noise and all the craziness of the world to kind of figure out what I wanted to say, and to work on myself."
With a clear mind, Brett reveals he has written his best material yet, explaining: "In that process, I found a profound… a lot of things I really wanted to say in my music. It was powerful. It's amazing how much you kind of block out in your life.
Watch Brett's full interview with Smooth Country in the video above.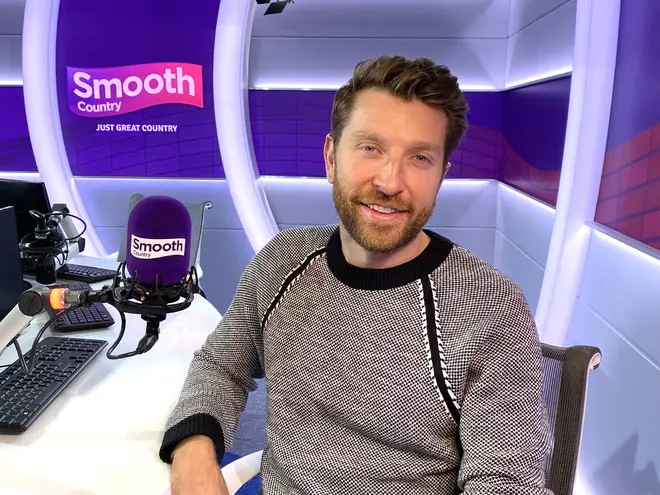 Brett Eldredge - The Long Way (Official Music Video)
"You stare at your phone, and you're flipping through, and flipping through, and you don't really pay attention to you, and you don't pay attention to what you want to say and who you are. I think I really found that, and the music really, really shows that.
"It's so important. Don't get me wrong, I have spent so much – I used to be on my phone all the time. But to be able to step away from it and to just see… I started to get all these song ideas, and just all this inspiration.
"I went to the beach at the start of the year, last year, to start creating this record, and I just sat there on a rainy California beach – somehow, it was raining; it never rains there – and I sat there, and I started getting all these song ideas coming to me, and all these different melodies, and all these sayings, and I just decided to lean into that, and to lean into things you're a little bit scared of, and the loneliness of it, and everything, and really figure out who I am, and what I want to say with this music. It's really powerful."
Brett has released several records which have received huge success, including a Christmas album. However, the performer told how he has become more of a "creator", knowing when to "step back".
Brett said: "I think I've learned through making, I guess, my fourth record – or fifth, with my Christmas record. Five records once my new record comes out. But yeah, I've learned where to insert myself, and where to step back, and to just let the music be the music.
"I'm not a 'go to the fourth chord or the sixth minor chord'. I'm not one of those guys. I just know feel. I know energy. I know where my heart feels it, but I don't know how to always explain it.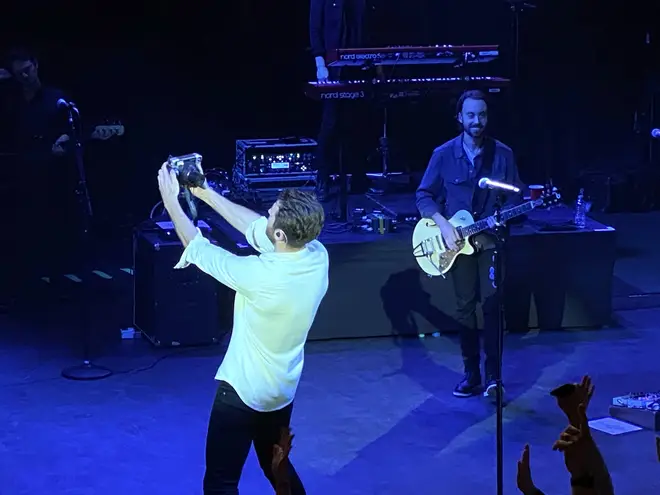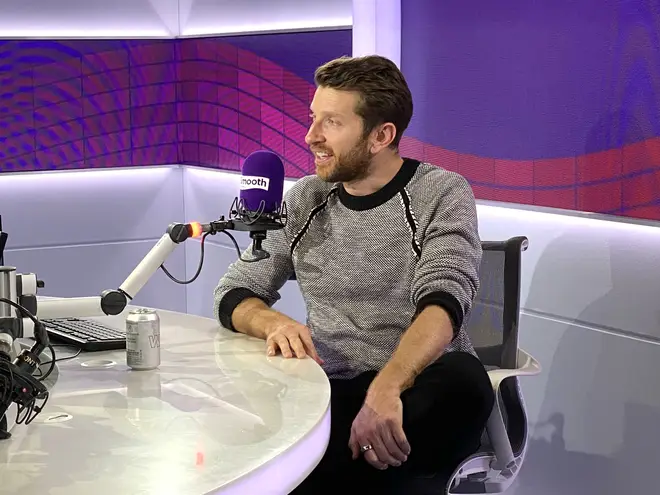 Brett Eldredge - Somethin' I'm Good At (Official Music Video)
"So by getting people that are better than me on the more technical side, I can be a 'feel the vibe' guy. It's been really good for me. And also, I learn more.
"I just listen, and I get the heart of the song, and I let the incredible musicians and everybody bring it to life. It's knowing when to step back and to just sing and feel it, and to not add too many things, and to just let it be organic. That's how I've started to really become even more of a creator, I think.
"So it sounds like I'm just saying, 'Be lazy'. But it's not like that. It's just trying not to overthink it. I think we all are guilty of that at some point in our lives."
Brett's year off for writing has really helped him to pinpoint what he wants to talk about and express in his music, rather than "doing it for the sake of it".
He continued: "I think I've really tapped into finding more of the things that I really want to focus on, and that I care about in life, and not just doing everything. It's doing what I love, and forgetting about the rest of it.
"I think I've found a focus of my true love for music again. For me, I think this music will be the launch of a kind of self-awareness for me as a person, and honesty that people haven't heard out of me.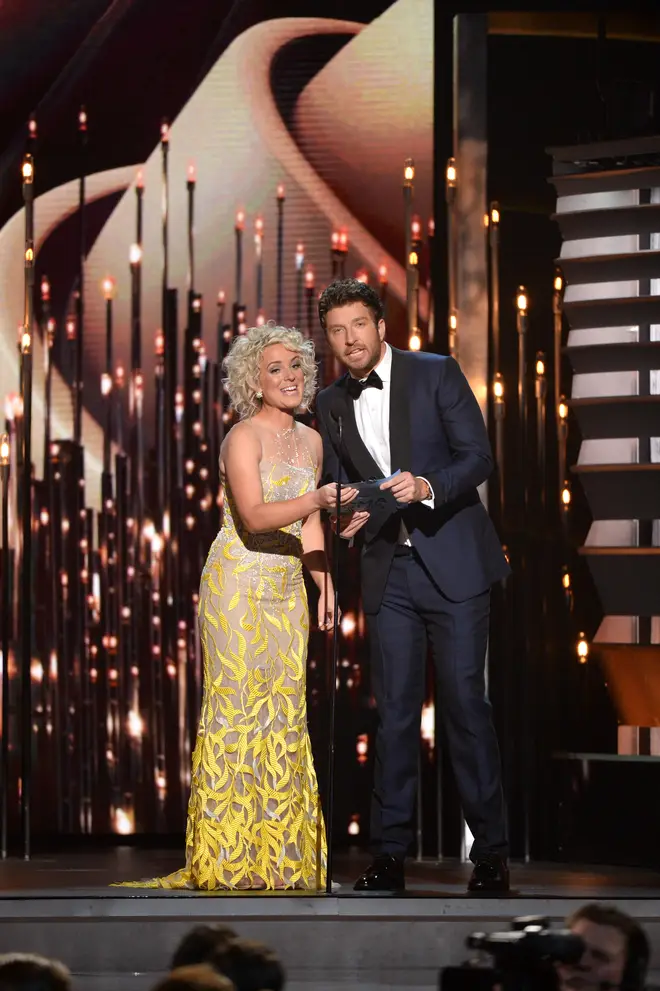 Brett Eldredge teases new album after year off writing powerful new songs | Smooth Country interview
"I mean, I've always been honest with my records, but this is definitely another level of depth and a kind of truth through what the lyrics are saying, and also how the sound of the music steps back and lets me sing and tell these stories in a way I haven't gotten to.
"So I think it's going to be a big, next chapter for me and my fans, together – and just helping each other along through this ride. I'm really excited for that. I'm stepping into being comfortable – very comfortable – with that too.
"It's happening, the process. I'm very anxious to get it out there, but time flies right now, and it's going to be here soon."
While Brett has written new songs for himself, he still loves writing for other artists, and hearing their spin on his music.
Brett explained: "I think for me it works because to be able to see somebody put their spin on something that you've created is another form of your art, and that's beautiful.
"I remember sitting in the room, creating this song by myself, with another person, and we're creating the song, and in my mind I'm thinking, 'I'm going to write a great song.' And then maybe for whatever reason, it doesn't fit me or maybe the record I'm making. Sometimes I hold them for myself.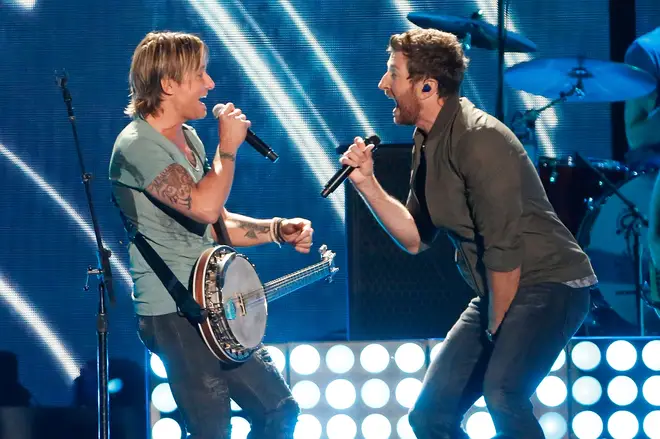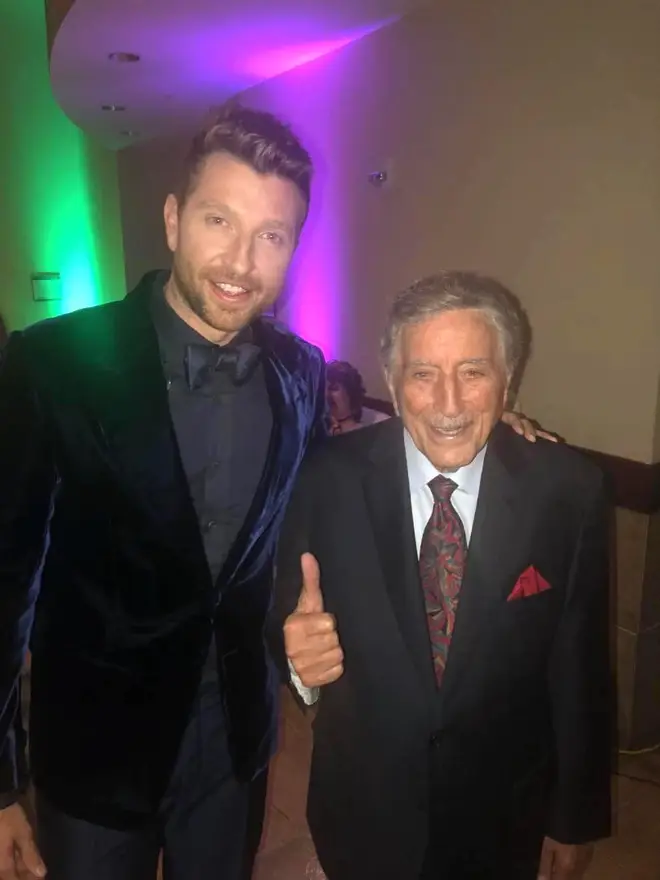 "But, you know, especially when I started, I was just trying to write great songs, and some of them just didn't fit. It doesn't mean they're not great songs. It's such an honour to have another artist say, 'I could write this, or whatever, but I heard this, and this speaks to me, as if I wrote it.'
"When they take it and make it their own, that's such another cool level of creativity that I never thought I'd get to tap into. And I luckily have.
"You've got to pass it on, because I've had songs passed along to me, and I've learned a lot from other writers by hearing those songs. Most of the songs, I wrote myself, but there's been a couple of them through the years that really spoke to me.
"I was like, 'This song feels like it's meant for me, and I'm meant to record this. I didn't write this but it's special.' So I think it's important to listen to everything out there. There's a lot of very talented people in the world."
Speaking about touring and career longevity, Brett smiled: "It's been a great run. The crowds have been so passionate. It's been one of the best touring experiences of my career, I think. I'm blown away. I'm a kid from a little, tiny town of 8,000 people. To think that this is what I get to do?
"I don't plan on stopping. I think that this is something I want to do until… I mean, I played a show with Tony Bennett last year. I did a TV thing with him. I was thinking, 'He's 90, and I'm 32' – or whatever at that point. And I was like, 'I want to do it until then.'
"As long as I've still got the love, that's what I want to keep doing, to just have that fire, and to have that passion. It's what keeps me going every day."