Kenny Rogers offered Willie Nelson 'The Gambler' first, but he turned it down
9 July 2020, 10:15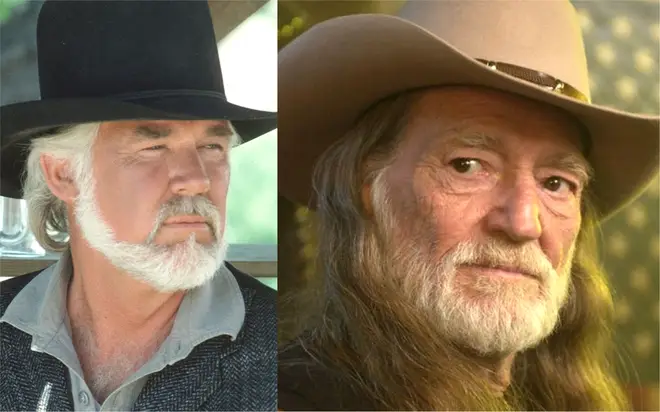 Kenny Rogers made 'The Gambler' a huge hit dong, but the late country star originally wanted his friend Willie Nelson to sing and release the song.
The iconic tune was offered to Willie by Kenny, but was turned down, before 'The Gambler' was released by Kenny in 1978.
Kenny had huge success with the song, with the hit going straight to number one, even earning Kenny a Grammy Award for Best Male Country Vocal Performance in 1979.
Willie explained: "Through the years, him and I were big pals. In fact, he tried to get me to record 'The Gambler'.
Willie Nelson & Kenny Rogers "Blue Skies
"We were somewhere, I don't know, and he was like, 'I've got this song, I think you should do it,' and he played it for me and I said, 'You know, it's a great song, but I don't think I'll do it.'
"Because I was doing a song every night called 'Red Headed Stranger' which has 100 verses in it. It's a long song.
"I said, 'I just don't want to do another long song on my show, and I can't quit 'Red Headed Stranger', so he said, 'Okay, I will record it myself,' and so he did. And there it is."
Kenny Rogers - The Gambler (Official Music Video)
He added to the Today show: "[I don't regret it]… no, that was Kenny's song all the way!"
It comes after Willie released his 70th studio album, First Rose of Spring.
The 87-year-old said: "I enjoy making records and being in the studio and playing and singing and yes, I still enjoy writing." Nelson says.