Nicole Kidman videobombed Keith Urban's Facebook Live concert, and briefly stole the show
15 April 2020, 11:22
Keith Urban: LIVE - Never Comin Down (URBAN UNDERGROUND)
The Country star's wife danced alongside her husband as he gave a virtual concert from their home in Nashville.
At-home concerts from musicians are great fun, and there seems to be plenty of them at the moment – but they're even more enjoyable when something unexpected happens.
And in Keith Urban's 30-minute Facebook Live concert, it was his wife Nicole Kidman who gave viewers a surprise when she videobombed the performance and briefly stole the show.
As Urban strummed away on his banjo singing 'Never Comin' Down' to the camera, a barefoot Kidman wanders into the shot before swaying along beside him. Watch the sweet moment above.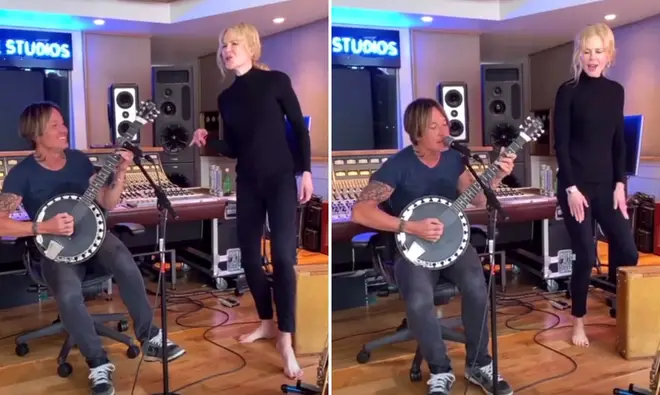 The virtual gig, titled 'Urban Underground', took place in Urban's home studio at the end of last month.
The Australian singer-songwriter treated audiences to a variety of fan-requested tunes, including 'You Gonna Fly' and 'Somewhere in My Car'.
We'll be keeping our eyes peeled for any other stray partners who wander into any upcoming at-home virtual concerts...