Oliver Anthony becomes a dad for the third time after wife Tiffany gives birth
19 October 2023, 14:33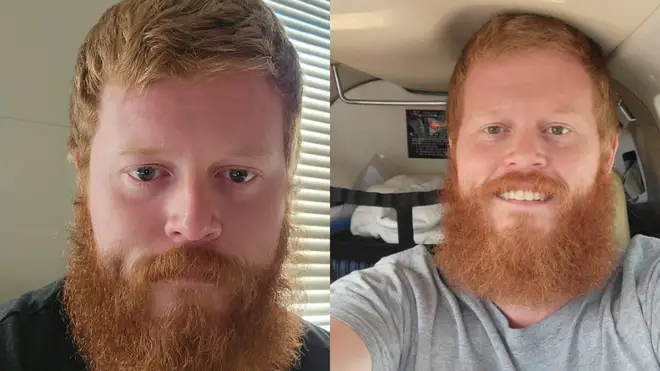 Oliver Anthony, the country-folk singer-songwriter who rose to fame with his hit single 'Rich Men North of Richmond', has welcomed his third child with his wife, Tiffany.
The star shared the happy news on his Instagram, posting a photo of his newborn son wrapped in a blanket and sporting red hair like his dad. He captioned the photo: "Mission success."
The post received over 11,000 likes in just 10 minutes from his fans, who congratulated him on his new addition.
The baby was expected to arrive in early November, but it seems he decided to come sooner. Oliver Anthony had planned to perform one more show before his son's birth, saying: "I had to squeeze in one more show before our baby boy comes at the beginning of November, and there's no place like home."
It is not clear if he will still go ahead with his scheduled performance at the Joan Perry Brock Center in Farmville, Virginia, on October 28.
The singer, whose real name is Christopher Anthony Lunsford, lives with his wife Tiffany and their two other children in a 27-foot camper in Virginia.
He has been enjoying a rapid rise to fame since releasing his single 'Rich Men North of Richmond', which debuted at number 1 on the Billboard Hot 100 on August 21, and reached the UK top 40.
The song has been streamed millions of times, boosted his social media following and even made its way to the first Republican presidential debate and Fox News.
The singer found it amusing and ironic that his song, which criticizes the wealthy elite, was played at the debate. He said: "It was funny seeing it at the presidential debate because it's like, I wrote that song about those people, you know? So, for them to have to sit there and listen to that, it cracks me up."
Oliver Anthony is very private about his personal life and rarely shares pictures of his kids. However, he did warn his Instagram followers that the baby was on the way.