Shania Twain sings with her horse and dog at home for country TV special
6 April 2020, 14:54 | Updated: 22 February 2023, 15:59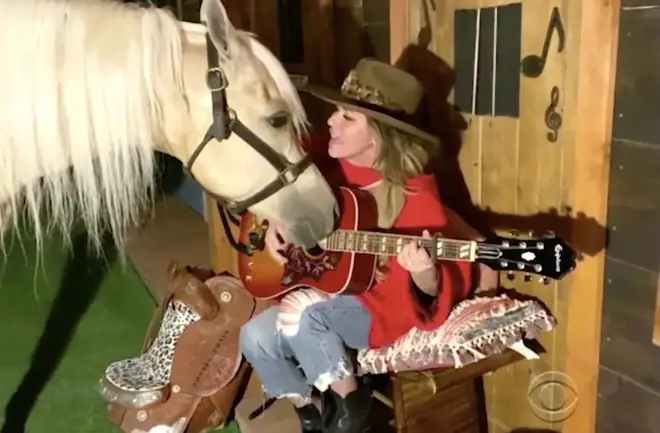 Shania Twain entertained fans by performing several of her hit tunes from her stable, which saw cameos from her special guest horse and pet dog.
The 54-year-old country star's horse and dog sat and watched as Shania performed two of her '90s country hits.
Shania sang 'Honey, I'm Home' and 'Man! I Feel Like a Woman' from her 1997 album Come on Over.
Click here for the latest coronavirus advice from the NHS
Honey I'm Home / Man! I Feel Like A Woman (Official ACM Presents: Our Country Performance)
The singer told her fans: "These are crazy times, but we're gonna do what we always do and pull together to get through it."
She added: "Because, let's face it, we're all in this together."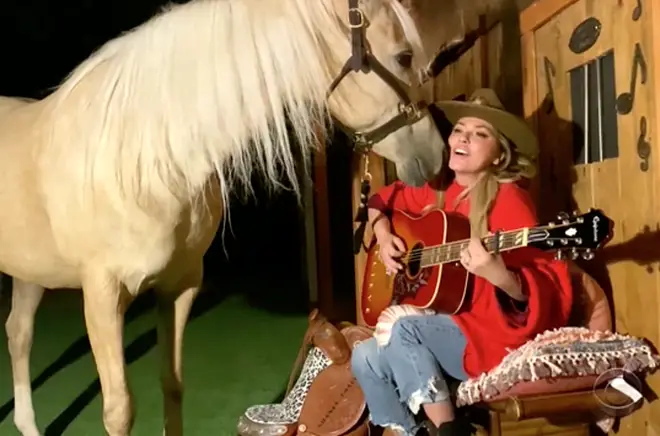 Come on Over became the best-selling country album of all time and the best-selling studio album by a female artist of any genre of all time.
Stars, including Shania, joined together online for ACM Presents: Our Country TV Special in place of the 2020 ACM Awards.
There were also home performances by the likes of Tim McGraw, Luke Bryan, Miranda Lambert, Thomas Rhett, Blake Shelton, Carrie Underwood and Eric Church.