Country singer Thomas Rhett and wife Lauren celebrate the birth of third daughter
12 February 2020, 16:52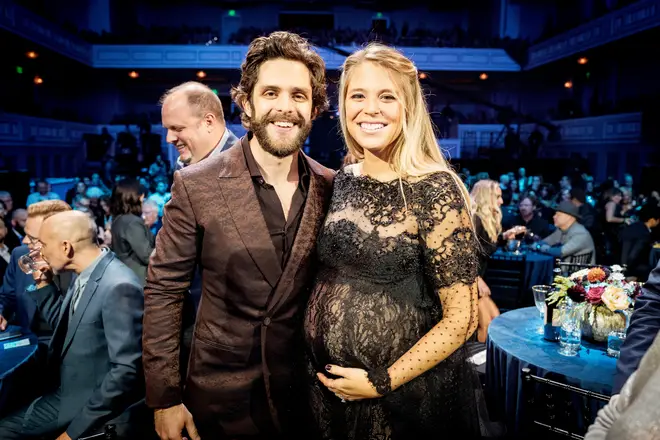 The American singer took to social media to share the exciting news of the arrival of his third daughter, Lennon Love Akins.
Country star Thomas Rhett and wife Lauren welcomed their third daughter to the world on Monday (February 10).
Rhett took to Instagram to announce the exciting news of the birth of Lennon Love Akins, sharing a series of sweet photos of the family with the newborn.
"It was such a joy to watch this little angel be brought into the world," he wrote in the caption to the post. "My wife is just incredible through the entire birth."
See the heartwarming photos below.
"Watching our kids meet Lennon for the first time was probably the sweetest thing I've ever seen in my whole life!" he continued.
"Ada James and Willa Gray are going to be the best big sisters on the planet."
The social post has already received almost 800k likes, with well-wishers taking to the comments to congratulate the couple.
Thomas Rhett - Remember You Young
"The Lord is so good and I'm so grateful for my beautiful growing family!" Rhett added in his announcement. "Ya'll pray for us as we switch from man on man defense to zone."
The country singer is set to tour the states this year, alongside special guests Cole Swindell & Hardy.