Dolly Parton's classic movie 9 to 5 might be getting a sequel
2 March 2018, 14:58 | Updated: 24 June 2018, 11:42
It's been nearly 40 years since we learned how working 9 to 5 was one heck of a way to make a livin'.
But we might finally be getting a follow-up to the classic 1980 movie starring Dolly Parton, Lily Tomlin and Jane Fonda.
Dolly has revealed that plans are in place for a potential sequel, with all three stars up for the idea.
Speaking to ABC News' Nightline, Dolly said that the current conversations around equal pay and sexual harassment in the workplace have led to the chances of a sequel getting made: "All these years we've talked about doing a sequel to 9 To 5 and it never made any real sense until just recently."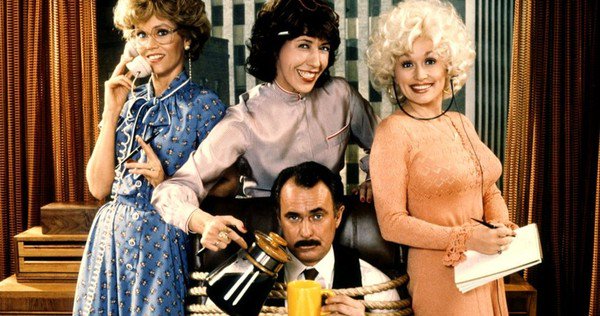 "We decided that we are going to do another one. We are trying to get the script and all that, everyone is very interested and we've all agreed that we'd love to do it if it's right."
The sequel will apparently focus on three new female leads who, upon dealing with similar workplace issues as in the original film, call upon the original trio for help.
However, Dolly did have one warning for the new filmmakers, saying: "I told them we better get after it or it's going to be 95 instead of 9 to 5."
We can't wait!