Aladdin trailer: Will Smith finally appears as the blue Genie in the live-action remake
11 February 2019, 10:13
Will Smith takes on the role previously voiced by Robin Williams in the Disney classic.
A new trailer for Disney's Aladdin has been released, with Will Smith showing off his new blue genie appearance.
The minute-long trailer features Mena Massoud as Aladdin and Naomi Scott as Jasmine in the live-action update.
Some fans online have already voiced annoyance at Smith's appearance, despite others previously complaining that he wasn't blue in early promotional photos.
One Disney fan wrote: "The hell happened to genie?", while another said: "It's not too late to just not do this."
There's no pleasing some people, is there?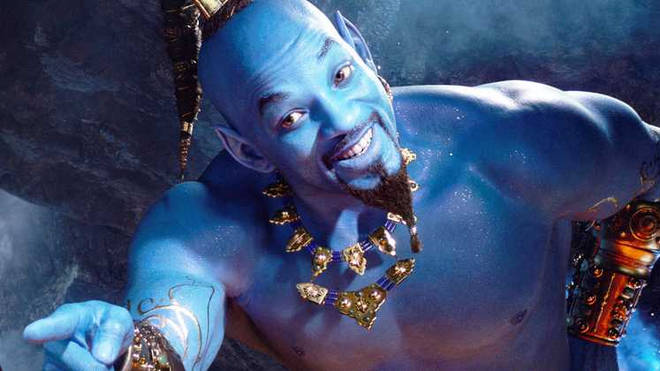 Sharing the trailer on Instagram, Will Smith himself wrote: "I told y'all I was gon' be Blue!! Y'all need to trust me more often!".
Aladdin will be released at cinemas on May 24, 2019.