Ann Widdecombe facts: Is she married and what is her height?
22 December 2018, 18:23 | Updated: 11 March 2019, 16:26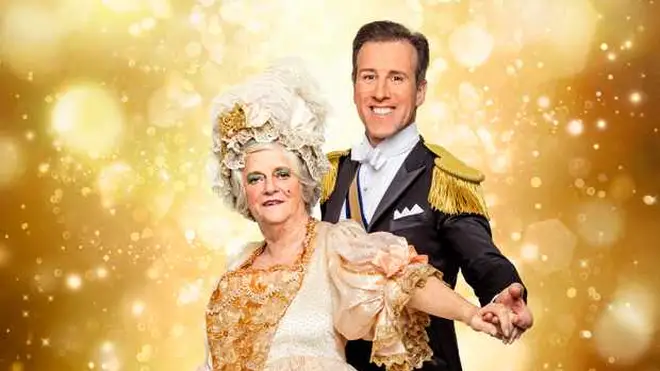 Former MP Ann Widdecombe became an unlikely Strictly Come Dancing hero when she first partnered up with Anton du Beke in 2010.
Eight years later, and the pair will return for a Christmas special, and here's all the facts you need to know about the politician and media personality:
Who is Ann Widdecombe?

Ann Widdecombe is a former politician, and was the Conservative Party Member of Parliament for Maidstone from 1987 to 1997 and for Maidstone and The Weald from 1997 to 2010.

She was a social conservative, a member of the Conservative Christian Fellowship and retired from politics at the 2010 general election.

Since 2002, she has appeared often on TV and radio. She is known for opposing the legality of abortion, her opposition to issues of LGBT rights such as an equal age of consent, her support for the death penalty, and her opposition to fox hunting.

Ann Widdecombe age: How old is she?

Picture: Getty

Ann Widdecombe was born on October 4, 1947. She celebrated her 71st birthday in 2018.

Born in Bath, she is the daughter of Rita Noreen (1911-2007) and Ministry of Defence civil servant James Murray Widdecombe.

Ann Widdecombe height: How tall is she?

One of the shortest Strictly stars ever, Ann stands at 5ft 1in.

Anne Widdecombe husband and children: Is she married?

Ann has never married or had any children.

It was revealed in The Guardian that she had had a three-year romance while at the University of Oxford. She confirmed this while in Celebrity Big Brother, explaining that she had ended the relationship in order to focus on her career.