Sam Smith soundtracks Apple's beautiful new Christmas advert
23 November 2017, 15:10 | Updated: 24 June 2018, 18:13
Apple has now entered the arena of Christmas adverts, and it's rather lovely.
The short film tiled 'Sway', sees a couple sharing a pair of headphones as they begin dancing to the music in a very Christmassy setting.
Sam Smith's new song 'Palace' is the song of choice for the advert, which are intended to show off Apple's new AirPod wireless headphones and the new iPhone X.
The couple are played by real life married couple Lauren Yatango-Grant and Christopher Grant from New York City.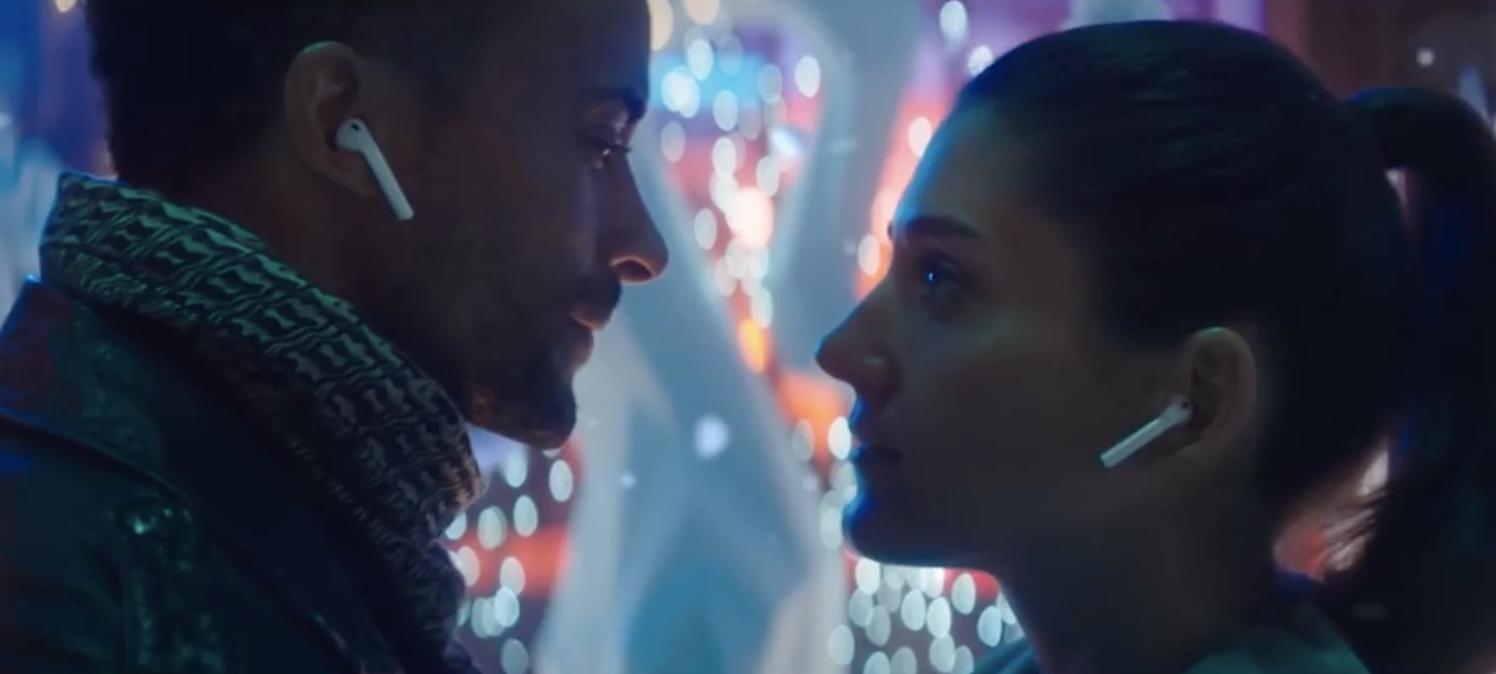 Apple has said that the advert's overall message is to encourage people to come together and to remind everyone that "in unity, there is diversity".
This is the latest in a long line of Christmas adverts this year, following the likes of Sainsbury's and John Lewis. Watch Heathrow's heartwarming ad below: