Britain's Got Talent star Ashleigh Butler wins at Crufts with new dog Sully
14 March 2018, 11:36 | Updated: 14 March 2018, 11:39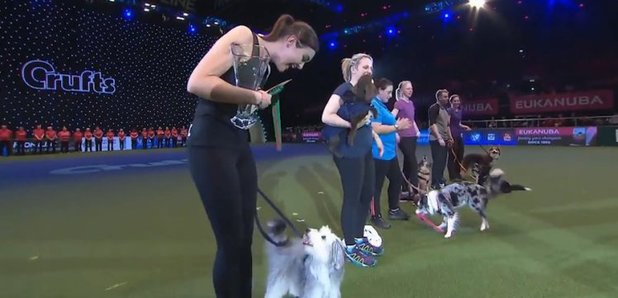 Former Britain's Got Talent winner Ashleigh Butler enjoyed a new success this week, when her new dog Sully picked up a major prize at Crufts 2018.
Ashleigh was heartbroken last summer, when her beloved dog Pudsey passed away. The pair had previously triumphed in Britain's Got Talent back in 2012.
The 23-year-old's new dog Sully proved just as talented as his predecessor, after he and Ashleigh won gold in an agility event – with Sully being entered under the name The Closet Monster Of Ashpen. Because, why not?
Watch the moment below:
Afterwards, Ashleigh said: "It was a very sad Crufts, as it was the first time I'd not competed with Pudsey for a long time, but the championship win was for him as well.
"I definitely thought Pudsey was with us cheering Sully and me on."
Pudsey was the first dog act to win Britain's Got Talent, and later starred in his own movie in 2014, with his voice provided by BGT judge David Walliams.
He competed in his final Crufts last year, and it was announced he would be retiring from top-class events. In 2016, Pudsey was crowned Agility winner at the dog show.
Sully is a five-year-old cross-breed of a Chinese crested powderpuff, border collie and poodle, and has been with Ashleigh since he was a puppy. He also grew up alongside Pudsey before his passing.
Congratulations, Ashleigh and Sully!