Back to the Future musical: Tickets, cast, dates, songs and all you need to know
29 January 2020, 16:17 | Updated: 29 January 2020, 16:21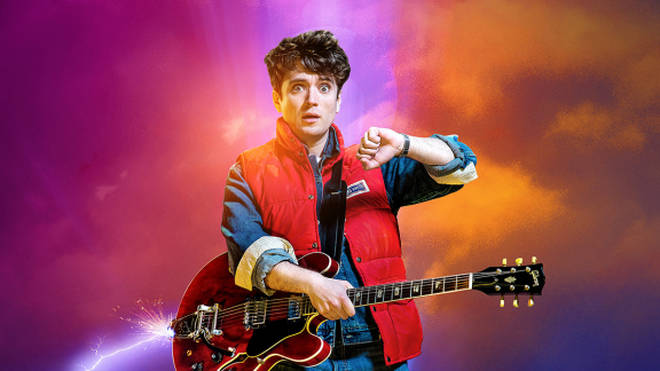 "Guess you guys aren't ready for that yet... but your kids are gonna love it".
Back to the Future is one of the most beloved movies of all time, and it's now getting its own official stage musical adaptation.
Not only that, but it will receive its world premiere in the UK in 2020!
Here's all you need to know about the musical so far, including venues, dates, cast, songs and more.
Back to the Future musical dates: When and and where can I see it?

The musical will get its world premiere on February 20, 2020 at the Manchester Opera House.

Currently, the show will play at the venue for 12 weeks until May 17, 2020.

There are plans to bring the show to London's West End at a future date, but this has yet to be announced.

A new trailer featuring a certain Christopher Lloyd was unveiled in January 2020:

Can I get tickets?

Yes, you can book tickets for the show right here.

Tickets start at £13.

Who is behind the musical?

Back to the Future the Musical has the full backing of the film's original creative team of Bob Gale and Robert Zemeckis.

Not only that, but the film's soundtrack composer Alan Silvestri is back, alongside Glen Ballard.

It will be directed by the Tony Award-winning John Rando, alongside a Tony and Olivier Award-winning design team featuring Tim Hatley (set and costumes), Hugh Vanstone (lighting), Finn Ross (video design) and Chris Bailey (choreography).

What songs will appear?

Not only have Silvestri and Ballard written a brand new score for the musical, but the show will bring back old favourites.

So expect the movie's iconic hits, including 'The Power of Love', 'Johnny B Goode', 'Earth Angel' and 'Back in Time' among others.

Back to the Future musical cast: Who will star in the show?

Roger Bart and Olly Dobson with Christopher Lloyd.

Picture: Phil Treagus

Olly Dobson will play Marty McFly in the show. His previous theatre credits include Matilda and Bat Out of Hell.

Tony Award winner Toby Bart will play Doc Brown, with Christopher Lloyd himself, handing him the keys to the DeLorean.

Bart said: "I am thrilled to be here in the great city of Manchester, England to introduce to the world this extraordinary incarnation of this hilarious and heart-warming story.

"Playing the role of Doc Brown, made iconic on film by the brilliant Christopher Lloyd, is going to be the adventure of a lifetime. After all, at this stage of my life, who doesn't want to go back in time?"

Cedric Neal, Rossanna Hyland and Hugh Coles will join Dobson as Goldie the Mayor of Hill Valley, Marty's mother Lorraine and father George, respectively.