Barry Humphries facts: Dame Edna comedian's age, career, wife, children and more revealed
19 April 2023, 15:09 | Updated: 25 April 2023, 11:42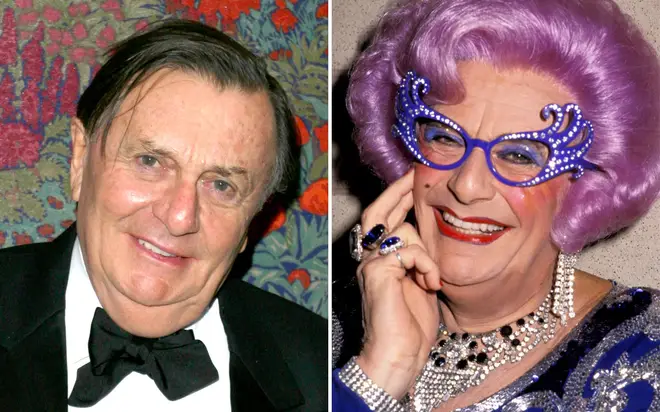 Barry Humphries was a true comedy legend.
An Australian actor, comedian, author and satirist, Barry Humphries flew the flag for Australian comedy around the world.
Humphries was most known for his writing and performing as his two comedy alter-egos, Dame Edna Everage and Sir Les Patterson.
The comedian initially conceived Dame Edna as a dowdy, small-minded housewife, but over the character's four decades of existence she evolved into a satire of fame and its trappings as Barry became more famous.
Aside from comedy, Humphries also had a distinguished career in theatre, appearing in numerous shows in London's West End.
He was a patron of music and arts, and throughout his lengthy career wrote scripts, produced films, and worked as a landscape painter.
In 2010, biographer Anne Pender described Barry Humphries as not only "the most significant theatrical figure of our time … [but] the most significant comedian to emerge since Charlie Chaplin".
Humphries won a host of awards including British Comedy Awards, a Tony Award, and was honoured as Officer of the Order of Australia (AO) in 1982 and Commander of the Order of the British Empire (CBE) in 2007.
When and where was Barry Humphries born?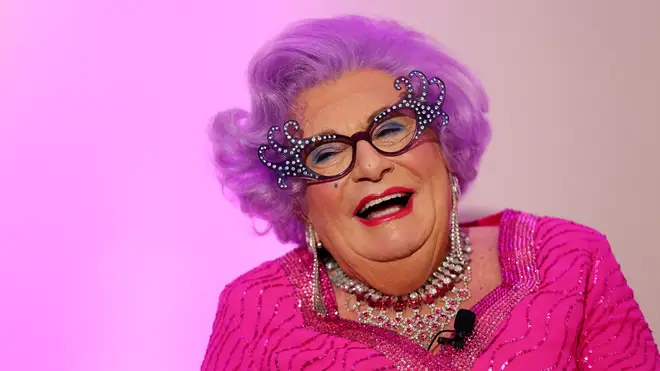 Barry Humphries was born on 17th February 1934 in Kew, a "new garden" suburb in Melbourne, Australia.
Being born into an affluent family, his father Eric Humphries worked as a construction manager whilst his mother Louisa Humphries looked after the family.
His family originated in England however - his grandfather emigrated to Australia from Manchester.
Even though he had a comfortable upbringing, Humphries rebelled against his comfortable life growing up, taking an interest in art and absurdism much to the dismay of his parents.
How did Barry Humphries get his career started?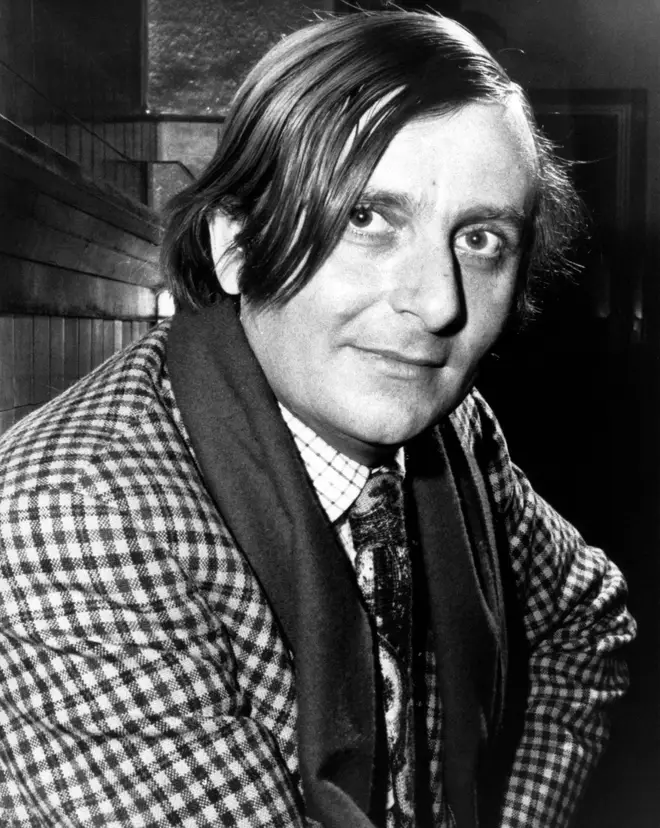 After dropping out of Queen's College where he studied Philosophy, Fine Arts and Law, Barry Humphries became heavily involved in the Dadaist art scene, playing public pranks as different characters.
This led him into performance art and eventually theatre, where he'd join the newly established Melbourne Theatre Company in 1953 before relocating to Sydney where he joined the Philip Street Revue Theatre' emerging as a lampoon and satirical comedian.
Humphries moved to London in 1959 where his career began to gather momentum, as he befriended the highly-regarded British comedians of the time such as Dudley Moore, Peter Cook, Alan Bennett, and Spike Milligan.
His major breakthrough came when he was cast for several productions on London's West End and New York City's Broadway, appearing in musicals Maggie May, Treasure Island, and Oliver! which featured a young Phil Collins as the Artful Dodger.
His true calling came however with his one-man satirical stage revues where he'd perform as a multitude of characters he'd created.
When did Barry Humphries conceive his famed character Dame Edna?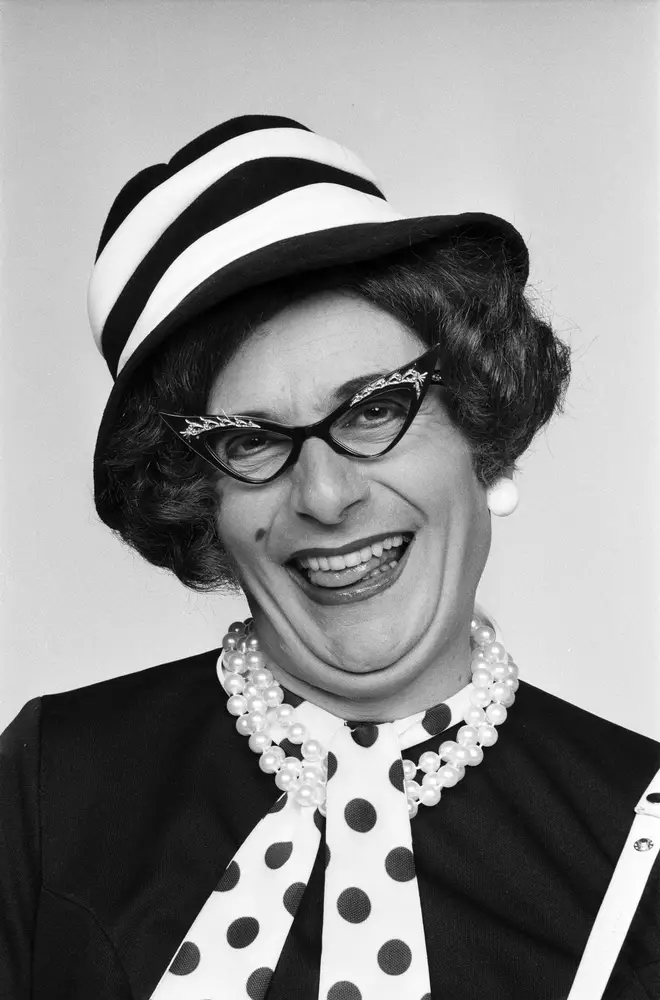 Barry Humphries was keen on dressing up from a young age and making people laugh with his various characters.
He recalled: "I also found that entertaining people gave me a great feeling of release, making people laugh was a very good way of befriending them. People couldn't hit you if they were laughing."
His first outing as Dame Edna Everage came in 1955, where he'd perform as the character for a skit during the Olympic Hostess stage show at Melbourne University's Union Theatre on 12th December 1955.
It proved to be his most popular and most recognisable character throughout his career, likely because of the outlandish costume complete with a purple wig and trademark glitzy glasses.
What films, television series, theatre shows or live comedy specials did Barry Humphries appear in?
Barry Humphries praises brave Dermot O'Leary for coming out
- A Night with Dame Edna
- An Evening's Intercourse with Dame Edna
- Edna, The Spectacle
- Back with a Vengeance
- The Dame Edna Treatment
- Dame Edna Live: The First Last Tour
- Oliver!
- Finding Nemo
- Bedazzled
- The Hobbit: An Unexpected Journey
Was Barry Humphries married and did he have children?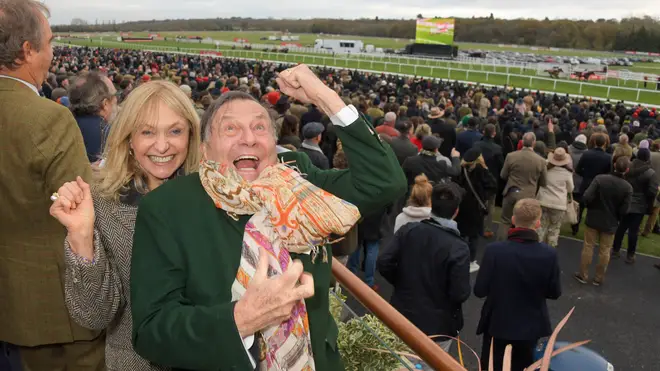 Barry Humphries was married a total of four times: firstly to Brenda Wright (1955-1957)​, then to Rosalind Tong (1959-1970), and then to Diane Millstead (1979-1989).
In 1990, Humphries married Elizabeth 'Lizzie' Spender who he was married to until his death.
He had four children in total, Emily, Rupert, Oscar who is a journalist and art dealer, and Tessa Humphries who is a television actress in Australia. He had eight grandchildren.
When did Barry Humphries pass away and how old was he?
Barry Humphries died on April 22, 2023. He was 89.
He died at St Vincent's Hospital in Sydney following complications from hip surgery after suffering a fall in February.
What was Barry Humphries' net worth?
DAME EDNA GIVES JUDI DENCH UNSOLICITED BEAUTY TIPS FOR AGING SKIN
At the time of his passing, Barry Humphries had an estimated worth of AU$18 million. (£9.6 million)
Are there any other facts we should know about Barry Humphries?
Dame Edna Mistaken for the Queen Mother
Barry Humphries admitted he was scared by ghosts, saying: "Some people don't believe in them but I'm quite tuned in to the "other life". I saw one in an old house in England – this white, shadowy form."
If he could have dinner with any two guests in the history of mankind, he said it would be with writer Vladimir Nabokov and "magnificent" actress Margot Robbie.
When asked if there was anything he could change about his life if he could turn back time, Humphries replied with the humour that typifies his career and personality, saying: "I'd make the date of my birth more recent."