Watch Dambusters legend Johnny Johnson fly the Lancaster one last time
18 May 2018, 14:29 | Updated: 18 May 2018, 14:33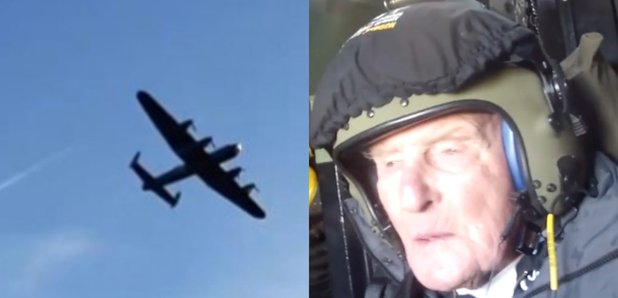 This was a beautiful moment...
Squadron Leader George 'Johnny' Johnson, the last British Dambuster, flew on the Battle of Britain Memorial Flight's (BBMF) Lancaster to mark the iconic raid's 75th anniversary.
Johnny flew in the bomber's position, the same position he took in 1943.
The aircraft flew over the dams of the Derwent Valley, exactly the same journey he took 75 years ago whilst training for the 617 Squadron raid on the German dams, also known as Operation Chastise.
Watch the moment below:
WORLD EXCLUSIVE! On the 75th anniversary of the Dambusters raid, Johnny Johnson, the last surviving British dambuster, flew in a Lancaster over Derwent Dam, where he trained for the raid. Many thanks to pilot @twigs95 and @rafbbmf #dambusters75 See it exclusively here! pic.twitter.com/HANTLFsZ6n

— HISTORY HIT (@HistoryHit) May 17, 2018
Afterwards, Johnny said: "It has been a wonderful trip and it's surprising how 75 years just disappear.
"Over the Derwent Dam, the time was gone – just like that; I was back there thinking about the times that we went there.
"I have to say the first time I noticed the hilly area we were going to, I wondered what the hell we were doing down at 60 ft, but there it was, that was the job.
"And it all came back just like that, it was wonderful. Thank you very much."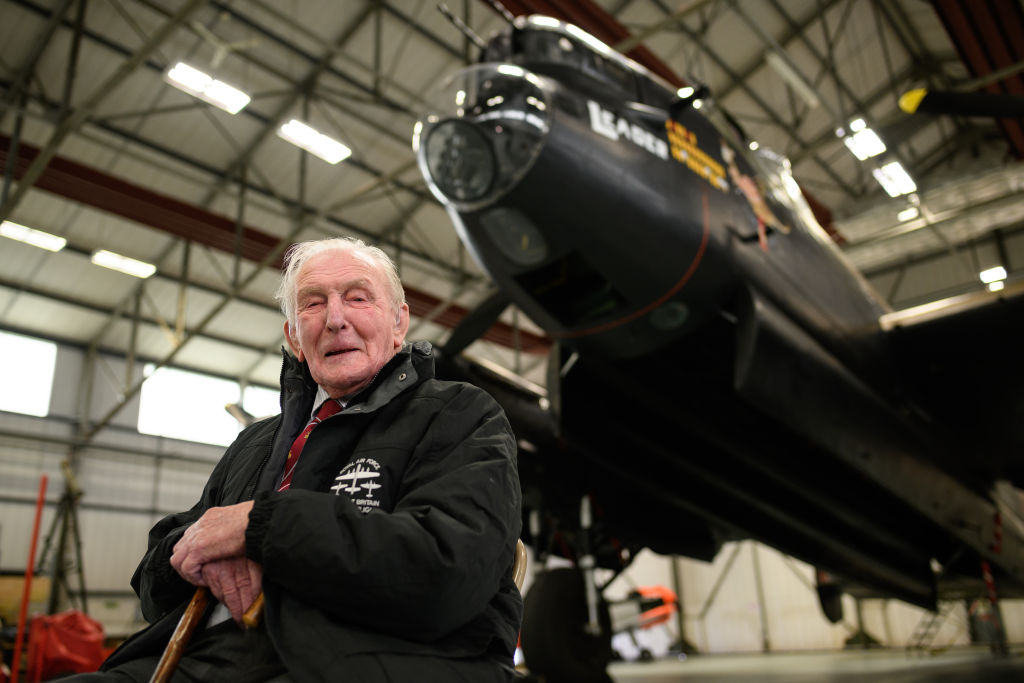 Officer Commanding BBMF, Squadron Leader Andrew Millikin said: "We are thrilled that we were able to finally mark this amazing anniversary in such a poignant way.
"It was always our intent to pay tribute to Johnny as the last British Dambuster by carrying out this sortie on May 16 and we were bitterly disappointed that the weather stopped us yesterday.
"We seized the opportunity to complete this mission today (May 17) with Johnny on board, flying a shortened sortie.
"Sadly, the quick turn of events did not give the necessary time to organise the essential safety measures to handle the large volumes of traffic that would have been present had we announced the flight, but we felt it was important to fly Johnny on this historic day."