Billy Crystal facts: Actor's age, wife, children, height and movies revealed
26 December 2022, 18:07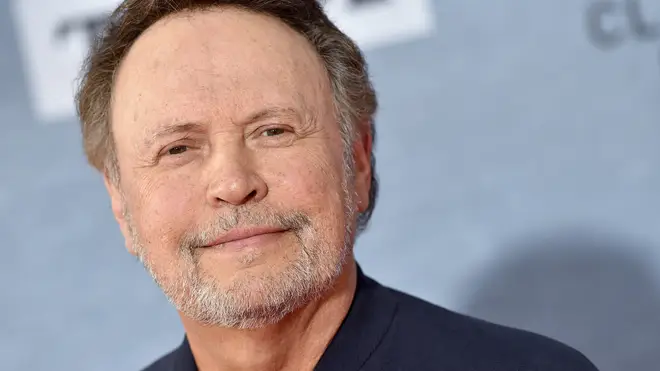 Billy Crystal is one of the most celebrated comedic actors of all time.
The American star first found fame in the 1970s and 1980s for TV roles in shows like Soap and Saturday Night Live.
Billy Crystal became a Hollywood film star in the late 1980s and 1990s, appearing in films like Running Scared, The Princess Bride, Throw Momma from the Train, When Harry Met Sally, City Slickers and Analyze This.
He also provided the voice of Mike Wazowski in the Monsters, Inc series, and has also starred in several Broadway shows.
Billy has won many awards over the years, including six Emmy Awards, a Tony Award, and a star on the Hollywood Walk of Fame.
Billy has famously hosted the Oscars nine times, from 1990 to 2012.
How old is Billy Crystal and who was his family?

Billy Crystal back in 1979. Picture: Getty

Full name William Edward Crystal was born on March 14, 1948. He celebrated his 74th birthday in 2022.

He was born in Manhattan, New York City.

He has older brothers Joel, an art teacher, and Richard, nicknamed Rip. Their parents were Helen (née Gabler), a housewife, and Jack Crystal, who owned the Commodore Music Store, founded by Billy's grandfather, Julius Gabler.

His father was also a jazz promoter, producer, and an executive for the jazz record label, Commodore Records, founded by Billy's uncle, musician Milt Gabler.

Billy is Jewish (his family previously emigrated from Austria, Russia, and Lithuania).

Billy first had a taste of performing when he and his brothers would put on comedy routines.

Sadly, following the decline of jazz and the rise of discount record shops, in 1963, Billy's father lost his business and died later in the year aged 54, from a heart attack. His mother passed away in 2001.

Is Billy Crystal married?

Billy Crystal and his wife Janice in 1988. Picture: Getty

In 1970, Billy Crystal married his high school girlfriend, Janice Goldfinger.

As of 2022, the couple are still together after more than 50 years of marriage.

Does Billy Crystal have children?

L-R: Lindsay Crystal, Janice Crystal, Billy Crystal, and Jennifer Crystal Foley. Picture: Getty

Billy and Janice have two daughters together: Jennifer and Lindsay

Jennifer is also an actor, and is best known for her roles in the TV shows Once and Again and House.

How tall is Billy Crystal?

Billy stands at around 5ft 6 ¼ (168.3 cm) tall.