Blue Peter at 60: Remembering when John Noakes climbed up Nelson's Column on just a ladder
16 October 2018, 14:29
Blue Peter celebrates its 60th birthday today (October 16!
This amazing milestone got us thinking about the show's most classic moments, and in some cases, they were downright shocking.
In a move that would have health and safety experts shivering in the corner of the room and Tom Cruise green with envy, the late, great John Noakes once climbed up the entirety of Nelson's Column in London's Trafalgar Square, with zero safety harness.
In fact, John 'simply' climbed the 170ft landmark on just a rather dodgy-looking ladder.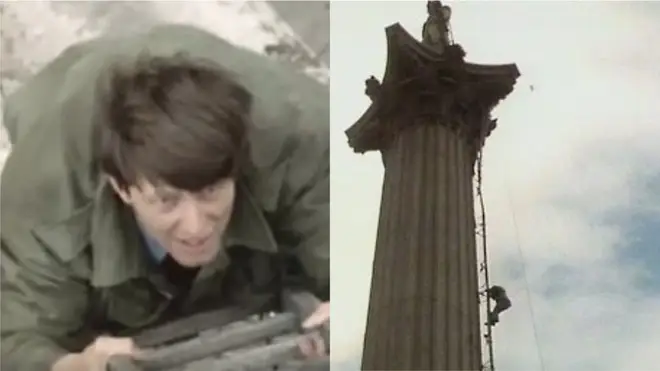 There's NO WAY this would happen today, and rightly so. But it goes to show just how fearless John was when it came to entertaining and educating children watching at home.
He later said of the stunt: "I could've murdered the assistant cameraman. He was new and full of enthusiasm. We started getting lightning and the steeplejack said, 'If we get anymore, I think we should go down.'
"In the meantime, this assistant cameraman was saying, 'If you could get over that ledge just one more time.' I thought, 'If I get close enough to him, I'll push him off!'"