Britain's Got Talent star Antonio 'Popeye' Francis has died, aged 54
22 August 2018, 15:54 | Updated: 23 March 2019, 23:11
One of the most memorable Britain's Got Talent stars has sadly passed away.
Britain's Got Talent finalist Antonio 'Popeye' Francis has died aged just 54 years old.
Antonio made it to the semi-final of the ITV show back in 2011, after his unique performances involving popping out his eyeballs in time to music, for judges Michael McIntyre, David Hasselhoff and Amanda Holden.
The performer suffered a stroke before being found and taken to hospital, and passed away on Saturday (August 18) his family confirmed.
His son Dan Francis explained that his father was traveling between the UK and Barbados to stay with their grandmother, and had sadly began sleeping rough for a period following memory issues.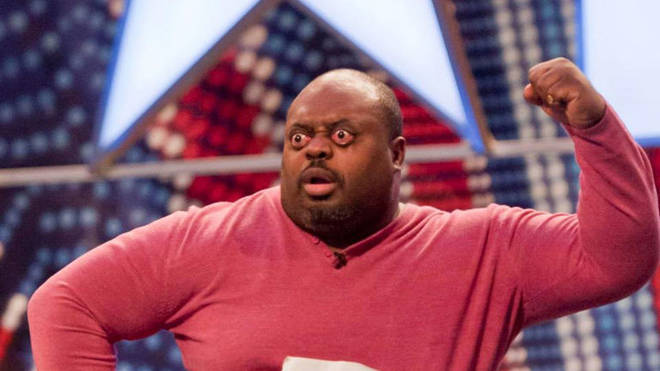 Speaking to The Sun, Dan Francis said: "A week ago a family friend found him on the floor unconscious where he had a stroke.
"What's crazy is he was there for at least six days, so he'd survived for at least six days before we got him into the hospital and for the first two days he was breathing by himself.
"This morning we woke up and I saw him take his last breath and then he stopped breathing. He was back and forth from Barbados where he was staying with our grandma and he started losing his memory.
"He randomly came back to London, we didn't know why because he had nowhere to stay so he started sleeping rough."
The family is attempting to raise money for funeral costs. Following his wishes, Antonio's friends and family are hoping to arrange a burial in Barbados, with a reception in London "open to any of his close friends, fans or people that he ever connected with".