Whoops! Watch a Britain's Got Talent crew member ruin a magic act
31 May 2018, 10:07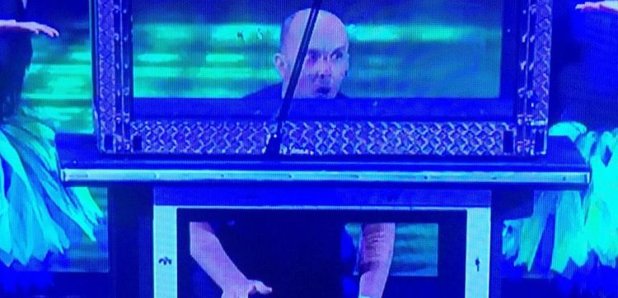 This year's Britain's Got Talent live shows have proved very entertaining, and that's before you've even watched the acts.
First there was a power outage on Monday night, then a stage invader pushed the judges' buttons (literally) on Tuesday, and then last night an unfortunate crew member became an accidental star.
A tech person was spotted by viewers on stage during one of the acts, and looking very confused by the whole affair.
While acrobatic act Acrocadabra performed their routine, they revealed a box that was supposed to be empty at the end, only for a sheepish techie who very obviously shouldn't have been there!
Despite many fans pointing out the error on Twitter, the judges may have missed the surprise cameo, as they didn't mention it at all in their comments.
Host Declan Donnelly also didn't reveal what happened during the live broadcast after sending the show to a commercial break.
It did at least get mentioned during Britain's Got More Talent later on, with judges Alesha Dixon and Amanda Holden stating that they hadn't spotted the crewman at the time.