Watch The Ratpackers sing an amazing version of 'New York, New York' on BGT
28 April 2018, 21:11 | Updated: 28 April 2018, 21:17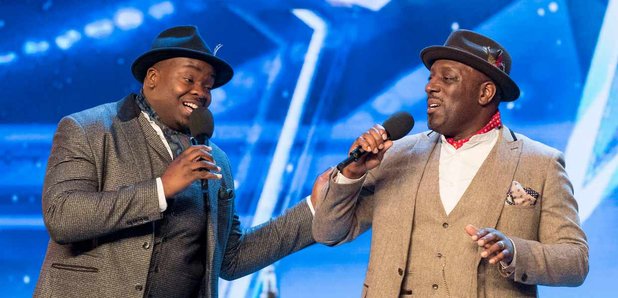 It's hard to replicate the magic of Frank Sinatra, but these guys came mightily close!
The Ratpackers amazed the judges on tonight's (April 28) episode of Britain's Got Talent, after singing a fantastic version of 'Theme From New York, New York'.
51-year-old Dennis DeMille and 22-year-old Marvin Muoneke are Rat Pack singers from Weston Super-Mare.
They also made sure to point out they were not father and son!
Watch the performance below:
The duo were sent through to the next round, so we look forward to seeing them again!
Last week, Father Ray Kelly amazed all four judges with his performance of REM's 'Everybody Hurts'. Watch it below: