Car Share ends: Did Gary Barlow write that Peter Kay song?
29 May 2018, 10:46 | Updated: 29 May 2018, 10:57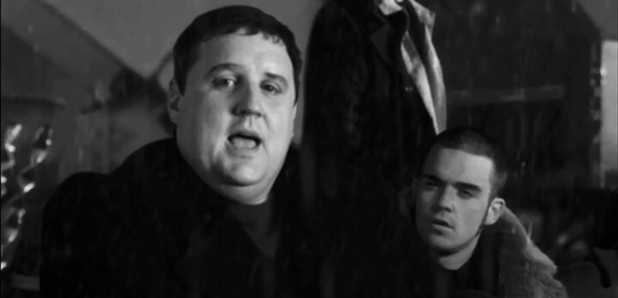 WARNING: If you want to avoid Car Share spoilers, then look away now!
Peter Kay's Car Share ended last night (May 28), a year after it seemed to have concluded with a heartbreaking episode that saw Kay's John and Sian Gibson's Kayleigh part ways forever.
Thankfully, last night's finale saw John apologise for not reciprocating Kayleigh's declaration of love, and despite seeing his Fiat's door being smashed to pieces due to a pesky hedgehog, they went off into the sunset hand in hand. Awww.
There was also the potential for a Christmas special later this year, after John and Kayleigh were invited to a festive wedding. Fingers crossed!
Watch the ending below:
One of the highlights of the episode was a daydream segment, in which Kayleigh listened to John's apology song 'Come Back My Car Share Buddy' while on the bus.
She imagined John as Gary Barlow in the video for Take That's 'Back for Good', complete with the original clips of Robbie Williams and the boys from the classic clip.
It got us and many others wondering, was Gary himself involved in the writing of the song? He's co-written with Peter Kay before, having been behind Geraldine McQueen's 'Once Upon a Christmas Song' back in 2008.
I think there might have been a helping hand from @GaryBarlow on @peterkay_co_uk's song 'Come Back My Car Share Buddy' #CarShare pic.twitter.com/FCMLKXsXpt

— Dave Roberts (@DLRbrts) May 28, 2018
However, Car Share writer Paul Coleman denied it, referencing a line from Kayleigh who said the song was as good as anything by the Take That star.
Nope. As good as any Gary Barlow.

— Paul Coleman (@PColemanchester) May 28, 2018
Either way, we're hoping the song gets a full release!