Here's the first look of Holly and Phil's bizarre Coronation Street cameo
6 June 2018, 10:20 | Updated: 6 June 2018, 10:21
Holly Willoughby and Phillip Schofield often chat about soaps on This Morning, but this is the first time they'll actually appear in one.
The duo will appear in Coronation Street as part of a new (and rather silly) storyline involving Helen Flanagan's character Rosie Webster's exit.
Appearing as themselves, Holly and Phil interview Rosie, Craig Tinker and Gemma Winter in the This Morning studio.
They unveiled a short clip of their scene this week, ahead of its broadcast on Friday night.
In the clip, Craig and Gemma are seen being introduced to the hosts before the interview. When Phil asks Gemma her name, she cheekily responds: "You can call me whatever you want."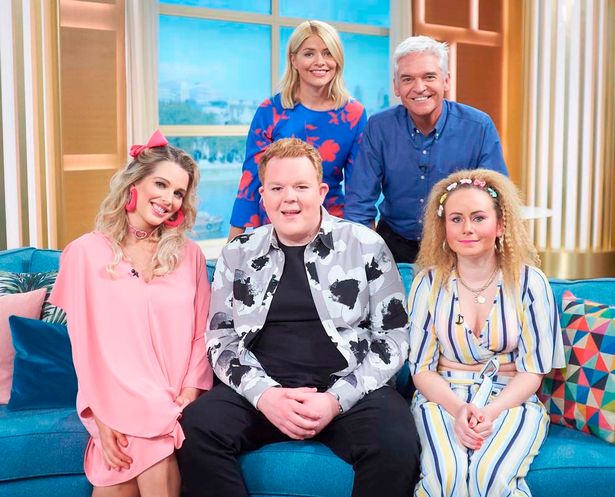 Phil said that it took just two takes for him and Holly to film their scenes. Impressive!
ITV has said that viewers will see Rosie call Holly a "true fashion icon", while Gemma gets a crush on Phil.
Helen Flanagan previously announced that she'd be leaving the soap on maternity leave, as she prepares to welcome her second child.