Daniel Radcliffe interview: Actor reveals which music icons he'd play in a movie
26 February 2020, 18:04 | Updated: 26 February 2020, 19:36
Daniel Radcliffe has revealed he would love to star in a biopic about a musical artist – but who would the Harry Potter star play?
Speaking exclusively to Smooth Radio's Myleene Klass, Daniel revealed: "Boy George – that's an interesting life as well. And so is George Michael's, I'm sure.
"I don't think I'm a good enough singer to play either of those. I would love to do some sort of music biopic. That'd be great fun. I would love to find some excuse to sing on film. That would be awesome. Anyone listening – write those scripts."
Discussing the idea further, Daniel continued: "All my taste is alternative and indie. The Beatles? If I grow my Potter 1 hair, I really could. Potter 1 – like the first Potter film. That's how we refer to them.
"If I grew it — in the first Potter film, my hair was like a mini John Lennon. But no, if we're saying that The Beatles are a guilty pleasure, then 100% – The Beatles, I will play all night. That can't be a guilty pleasure. Who listens to them guiltily?"
Watch Daniel's full Smooth Radio interview video above.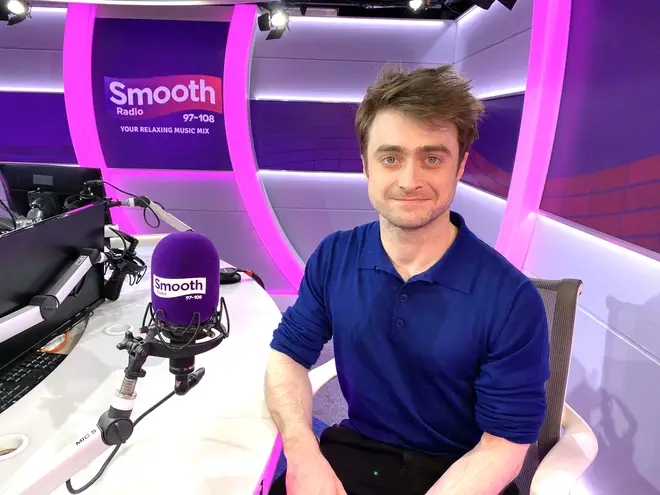 Daniel is set to star in a new prison break thriller called Escape from Pretoria, due for cinematic release on March 6.
The actor will star as Tim Jenkin, a real-life ANC activist who was branded a terrorist – and imprisoned – in Africa's maximum-security Pretoria prison in the late 1970's during Apartheid.
Along with two fellow freedom fighters, played by Daniel Webber and Mark Leonard Winter, Tim made a complex and daring escape 18 months into his incarceration using handcrafted wooden keys.
For the film, Daniel had to act with a South African accent – something the actor didn't mind.
He said: "I found it okay. It's like many accents. Some words are really easy and fall quite naturally. I'm not going to do the accent now, but there was a phrase: 'There's a parked car with two armed guards in it, 200 yards down the road' was one of the lines I had to say, and it was a really useful sentence, because it features a lot of the vowels that are different. So that was one.
"But yeah, there's also like a bunch of words that trip you up and are weird. And, yeah, it's definitely a tricky accent. And also, we were doing it in Australia. So we filmed it in Australia.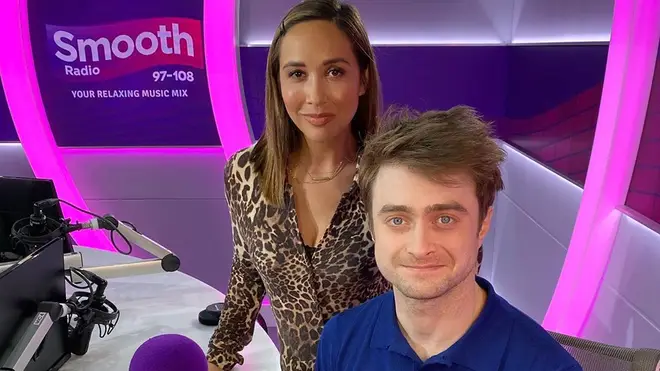 "You're doing a South African accent, and hearing a lot of Australian accents. Yeah, it was tricky."
Daniel went on to reveal the fellow actor he gets mistaken for all the time while speaking to Smooth.
He smiled: "Who would play me in a film? I have to say Elijah Wood. I'm contractually obliged to say Elijah Wood. That's the thing – he's older than me, but, yeah, we get mistaken for each other a lot, and people think I was in Lord of the Rings a lot, and people – I think – think he was in Potter quite a bit.
"I signed a photo of Elijah Wood, but I signed it, 'I am not Elijah Wood. Daniel Radcliffe'. Because it was in Japan, and he just thrust this photo.
"It was at a premiere, and it was like, 'You don't have the English, and I don't have the Japanese to communicate to you that this is not me. So I'm going to write it down, and I'm going to hope that somebody translates it for you later, so that you don't just think I… yeah, I told you'.
"I could just go around ruining Elijah Wood's reputation, and just doing terrible things, and claiming and screaming 'I am Elijah Wood!' as I leave. He could [do the same]. This could be the start of a sort of arms race between me and him."
Escape from Pretoria | UK Trailer | 2020 | Daniel Radcliffe | True Story | Prison Escape
The 30-year-old went on to discuss his love for Dolly Parton's music, especially 'Hard Candy Christmas'.
Aside from Escape from Pretoria, Daniel is also starring in a Sky Comedy show called Miracle Workers.
He explained: "The second series has just come out in the US. The first series is on Sky Comedy here. It's very funny. My very quick pitch for the series is that Steve Buscemi plays God.
[Dolly] would have been an amazing casting. Somebody needs to make a film with God, and cast Dolly Parton!
"But yeah, it's a wonderful series based on a book that I love by a writer that I love – he's just incredibly funny. And it's very sweet as well.
"A lot of the other stuff I do is very, very dark and weird. There is a weirdness to Miracle Workers, but at its heart it's a lovely story about two angels trying to make two human beings fall in love. It's a really sweet story. It just happens to be done in a very funny, weird way."