David Beckham reveals how he still has ticket Victoria wrote her number on 23 years ago
27 February 2020, 14:49
David Beckham has looked back at the moment he first met wife Victoria, and how he has kept the special train ticket she wrote her number on back in the day.
The 44-year-old revealed to US chat show host Jimmy Fallon how he met the Spice Girls singer at a Manchester United game in 1997, and how he eventually struck up the courage to speak to her after they "had a few drinks" in the players' lounge.
Appearing on Wednesday night's (February 26) episode of The Tonight Show, David revealed that he has kept a souvenir from their first meeting - the train ticket stub on which Victoria wrote down her number.  
Watch the interview clip above.
David said he first noticed Victoria at one of his matches the week before, but she had been with her manager and bandmate Mel C at the time. 
He said: "We knew of [the Spice Girls], obviously, because they were pretty big at the time, and I was just establishing myself in the Manchester United team.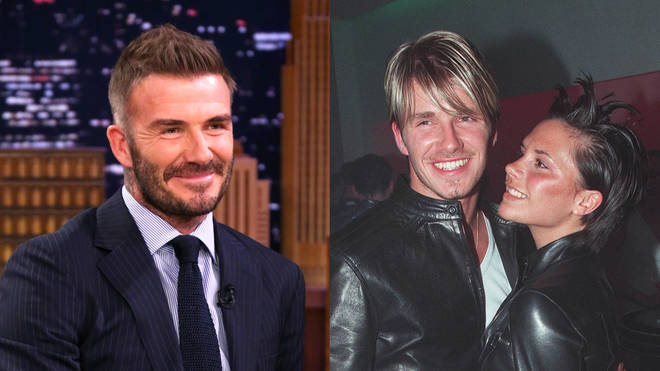 "I didn't get to talk to her that day, but then the week after, she came back up to Manchester to watch another game."
He continued: "She'd had a couple of drinks, so I decided, 'Why not?'. I'd try to get her number. We talked for about an hour in the players' lounge.
"And she'd actually got the train up that day, so she wrote her number down on her train ticket, which I still have."
After the audience swooned, Jimmy said: "And here you are 20 years later."
"Twenty years later, and four kids later," David said, referring to his sons Brooklyn, 20, Romeo, 17, Cruz, 15, and eight-year-old daughter Harper.