Dennis Quaid, 65, is engaged to 26-year-old girlfriend Laura Savoie
22 October 2019, 11:59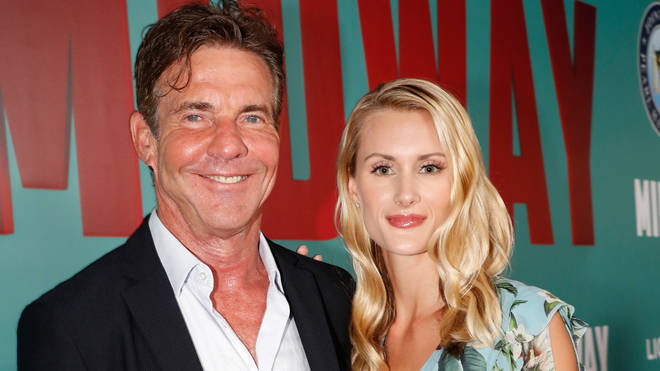 Hollywood actor Dennis Quaid has announced his engagement to partner Laura Savoie.
The 65-year-old actor confirmed that he is engaged to 26-year-old Laura, after a romantic proposal in Hawaii.
The Day After Tomorrow star told Extra: "It happened on the very northernmost point of Oahu, at Turtle Bay. It was kind of spontaneous. It was very much a surprise.
"I had the ring in my pocket… It has been kind of a month-and-a-half plan… I wanted it to be private.
"She was actually taking a selfie of us, and I put the ring in front and said, 'Will you marry me?' — and then she fell down."
While many fans of the actor were happy to hear the news, his former Parent Trap co-star Elaine Hendrix couldn't help but giving him a tease, tweeting: "Watch out for those twins."
In the 1998 film, Elaine played Meredith, Quaid's character Nick's 26-year-old fiancée, who wanted to marry him and then send his twins off to boarding school.
This will be Quaid's fourth marriage, having previously been married to actress PJ Soles from 1978 to 1983.
He was also married to Meg Ryan from 1991 to 2001, and then tied the knot with real estate agent Kimberly Buffington in 2004, before they parted ways in 2016.
He has one son, The Boys actor Jack, with Meg, and twins Thomas and Zoe with Kimberly.