Ellen DeGeneres slams Elton John's reaction after she came out as gay
16 March 2018, 09:48 | Updated: 16 March 2018, 09:50
Ellen DeGeneres has revealed how she was disappointed with Sir Elton John's reaction when she came out as gay in the 1990s.
The talk show host came out publicly in the episode 'Coming Out' in her sitcom back in 1997.
Appearing on the Armchair Expert podcast, Ellen spoke of how she didn't receive the kind of support from the gay community that she expected.
She said: "Even Elton John said, 'Shut up already. We know you're gay. Be funny'.
"I had never met him and I thought, 'What kind of support is that from a gay person?'."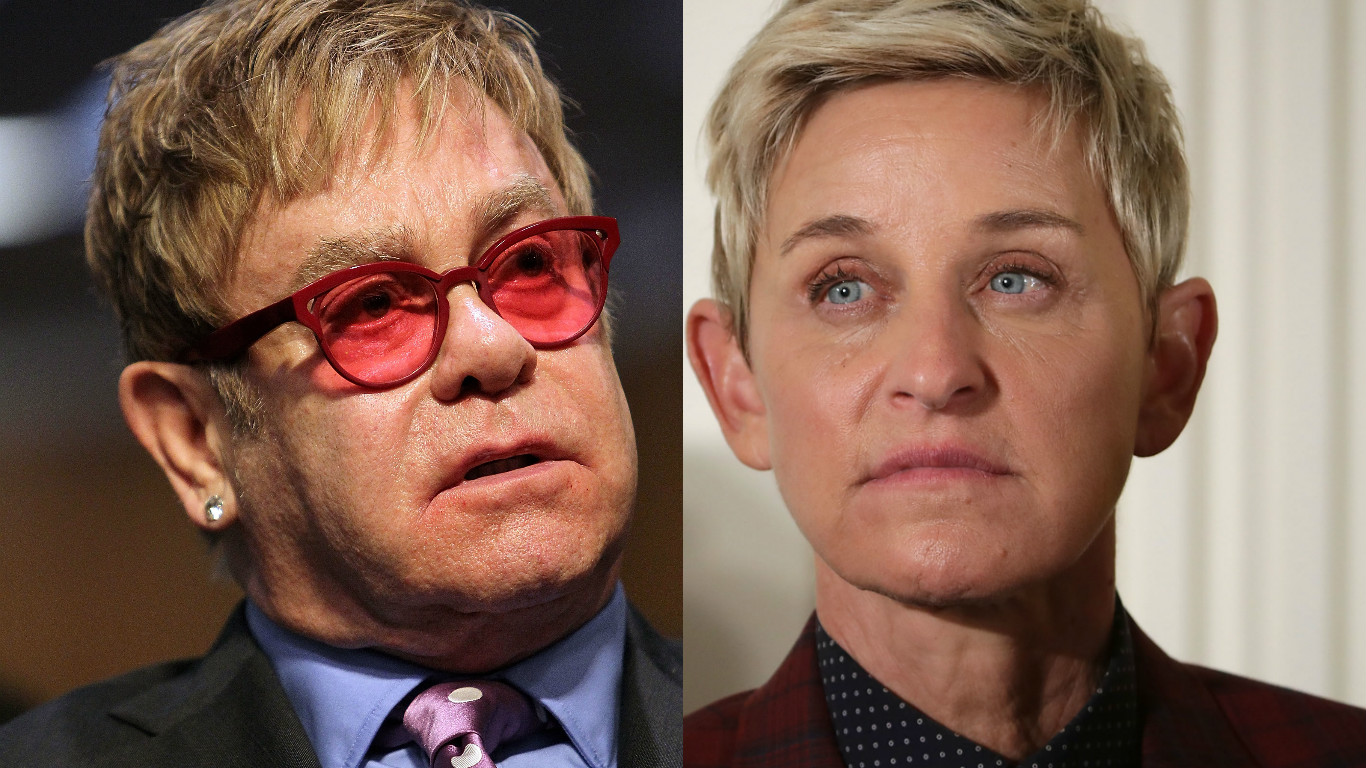 She added: "But everybody assumed I was just non-stop talking about. It hurt my feelings."
Ellen has been married to actress Portia de Rossi since 2008, and recently celebrated the 20th anniversary of the 'Coming Out' episode, with congratulations coming from the likes of Michelle Obama and Oprah Winfrey.
Sir Elton has yet to respond to Ellen's comments.
Yesterday (March 15), Elton announced a new tribute album full of cover versions by famous artists including Ed Sheeran, Sam Smith and Lady Gaga.