Desperate Housewives star Eva Longoria gives birth to her first child
20 June 2018, 16:11 | Updated: 20 June 2018, 16:13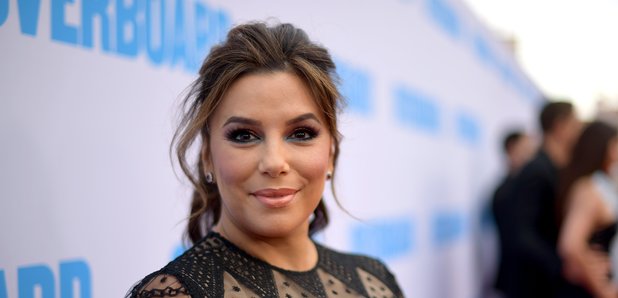 Eva Longoria has shared some very exciting news...
The Desperate Housewives star has welcomed her first child with husband José 'Pepe' Bastón.
The 43-year-old actress gave birth to a son named Santiago Enrique Bastón on Tuesday (June 19), at Cedars-Sinai Medical Center in Los Angeles, according to Hola! USA.
"We are so grateful for this beautiful blessing," Eva and José told the magazine, sharing an image of their newborn baby boy, wearing a cute little hat.
Santiago's birth comes two years after the couple married in an intimate sunset ceremony in Mexico.
Speaking about the chances of starting a family with José following their wedding, Eva told E!: "Right now I am a step mum to three amazing kids, and I've had my hands full, and they are amazing and wonderful. It's been a lot of fun, a lot of fun being a step mum.
"It if happens, it happens — if it's meant to be it would be a blessing."
Media manager José already has three children - José, Tali and Mariana - from his former marriage to Mexican actress Natalia Esperón.