Watch a priest sing an incredible version of REM's 'Everybody Hurts' on Britain's Got Talent
21 April 2018, 20:53 | Updated: 21 April 2018, 21:01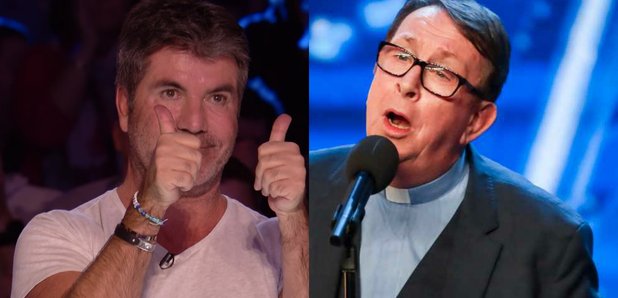 While Britain's Got Talent can normally be full of wacky dancers and bonkers comedians, sometimes there are moments that make us well up.
On tonight's show (April 21), such a moment occurred, when a singing priest took to the stage.
Father Ray Kelly performed an acoustic version of REM's 'Everybody Hurts', and there was not a dry eye in the house. Watch it below:
Kelly got four yeses from the judges, with a teary Simon Cowell saying it was one of his "favourite" ever auditions.
This isn't the first time the Irish priest has tasted fame, as in 2014 a YouTube video of him singing Leonard Cohen's 'Hallelujah' at a wedding went viral. The video was viewed over 60 million times.
The 65-year-old was born in Tyrrellspass, and was later ordained in 1989. Since 2006, he has worked as the parish priest in Oldcastle & Moylagh, Co Meath.
He even signed a contract with Universal Music Ireland, but after tonight's show, we wouldn't be surprised to see him in top of the UK album chart soon!