Father Ted and Only Fools are being turned into musicals
3 June 2018, 19:09
Two of the UK's favourite sitcoms are both being transformed into stage musicals.
Firstly, Father Ted co-creator Graham Linehan has said that the 1990s sitcom will return as Pope Ted: The Father Ted Musical.
Fellow writer Arthur Matthews and the Divine Comedy's Neil Hannon - who also wrote the show's theme tune and original music - will be involved in the project.
Linehan told the BBC that it would be "the real final episode of Father Ted. It's like putting on an old pair of slippers."
The original Channel 4 sitcom ran for three series between 1995 and 1998, and focused on the misadventures of Irish parish priest Father Ted Crilly, played by Dermot Morgan. The actor passed away soon after filming the final ever episode of the series.
The musical will see Ted move from Craggy Island to his new role as Pope in the Vatican.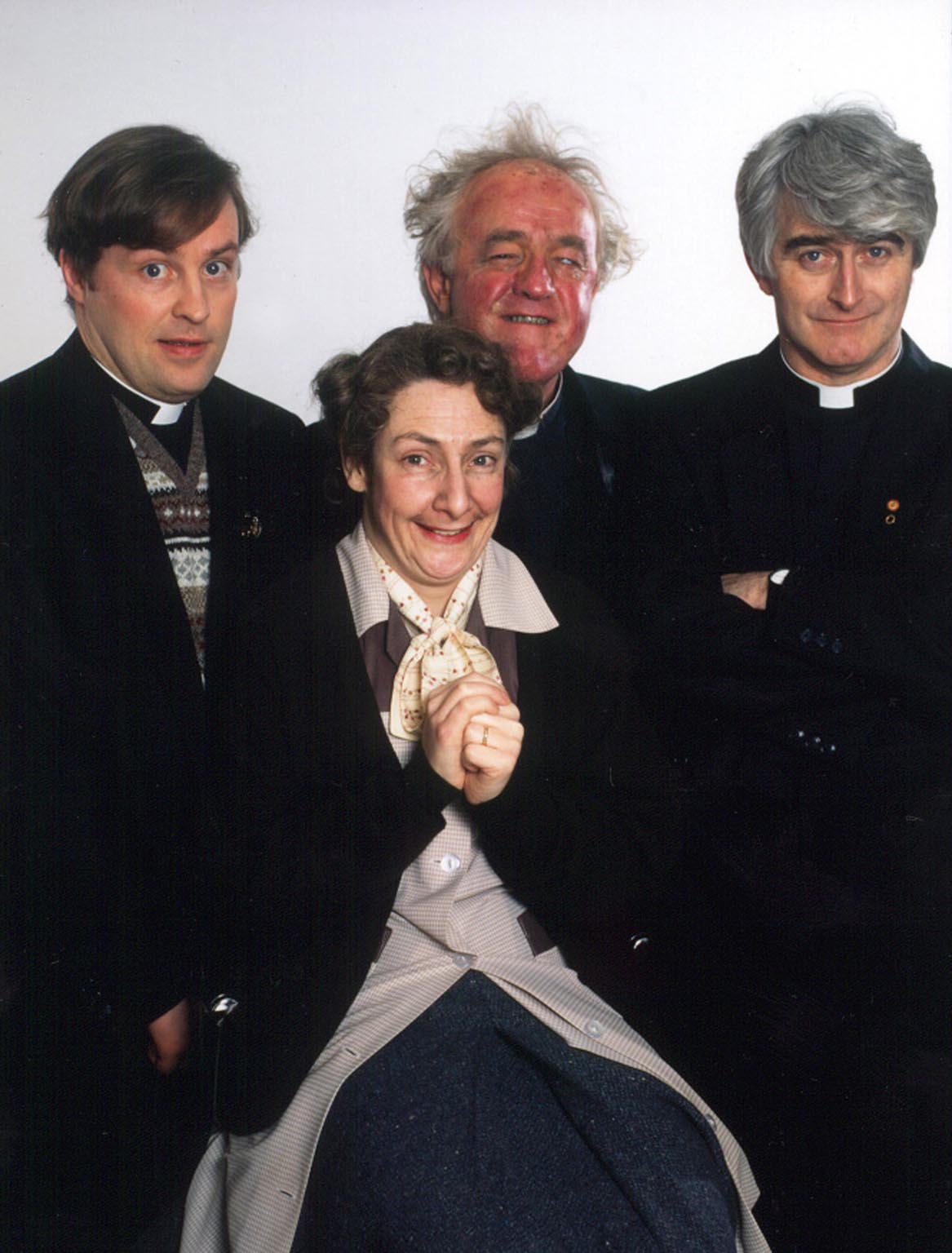 Linehan added: "I didn't want to do anything like this until the right idea came along, and when Trump won and Corbyn won [the Labour leadership] I kind of thought, 'Maybe Ted has a chance'.
"I thought it wouldn't be too much of a stretch. Obviously we're pulling some shenanigans to get him into that position but I think the shenanigans are entertaining enough that people won't mind."
Hopefully the song 'My Lovely Horse' will make a reappearance!
Meanwhile, possibly the nation's favourite sitcom Only Fools and Horses is also being made into a musical.
The show has reportedly been written by Jim Sullivan, the son of the comedy's writer John, alongside Paul Whitehouse.
While no full details have been confirmed, the show is expected to open at the Theatre Royal, Haymarket from early next year.
Del Boy and Rodney will return, but actors David Jason and Nicholas Lyndhurst will not be taking part.
Lovely jubbly!