Gareth Gates 'engaged' to Coronation Street star Faye Brooks months after split
17 January 2019, 10:45 | Updated: 21 January 2019, 13:21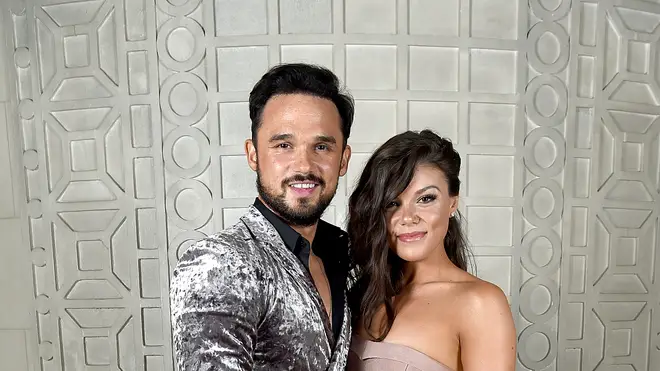 The former Pop Idol star has apparently popped the question to his on and off girlfriend.
Faye Brooks and Gareth Gates briefly split in September, but have since reunited and are now said to be planning an engagement party later this month in Manchester.
"Faye and Gareth are over the moon," a close friend told The Sun.
"They'd been together a long time and the split was a bit of a blip, but they've totally got over it and now they want to plan their future as a couple."
They added: "There will be lots of Faye's co-stars and other famous faces alongside their friends and family - everyone will be delighted for them."
Faye - who plays Kate Connor in Corrie - confirmed in September that she and Gareth had parted ways. However, two months later Gareth said that they had rekindled their relationship.
She has previously said she wants to spend the "rest of [her] life" with Gareth. She said: "We've talked about it. And that day will come, I'm sure of it, but that's not for now.
"Every Valentine's Day the conversation comes up. I'm like: 'Listen, I'm totally career-driven,' and he knows that. I've found the guy I want to spend the rest of my life with and if he does propose, then it's going be a complete surprise."
Gareth first met Faye while starring together in Legally Blonde: The Musical, shortly before he split from his first wife Suzanne.