Gary Oldman, Uma Thurman and Lesley Manville's complicated love triangle explained
12 June 2023, 16:08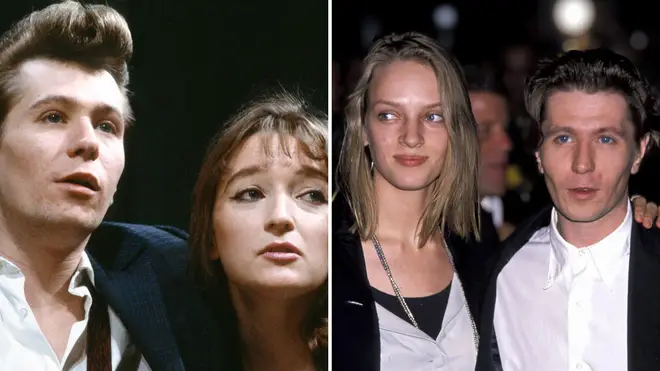 It was a Hollywood story that would likely have dominated the tabloids if it happened today.
In 1987, Gary Oldman was an up-and-coming actor who was on the verge of becoming a household name. The same year, he married his partner, actor Lesley Manville.
At the time, Lesley's star was also on the rise, having previously appeared in Emmerdale in the 1970s, and was a prolific theatre performer.
The couple welcomed a child, son Alfie, in 1988. However, just a few months later, they split up and Gary was with another soon-to-be-famous actor.
Here's a timeline to explain what happened next:
1989: Gary Oldman meets Uma Thurman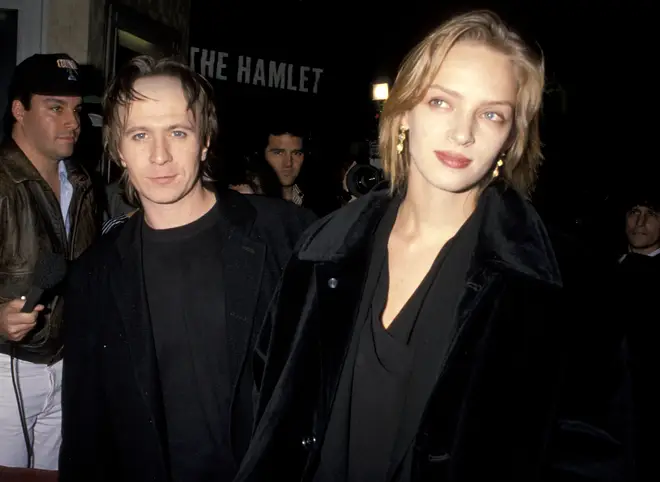 In the same year that his son Alfie was born, Gary met young actor Uma Thurman on the set of their film State of Grace. At the time, Gary was 31 and Uma was 19.
The pair quickly strike up a close bond on and off set.
1989: Gary breaks up with Lesley Manville
Soon after meeting Uma, and just three months after Alfie was born, Gary ended his relationship with Lesley in order to be Uma.
1990: Gary and Uma get married
The whirlwind romance continued, and just a few months after meeting, the couple got married.
They then worked together on the film Henry & June, a romantic drama. The pair also appeared at red-carpet events during their marriage.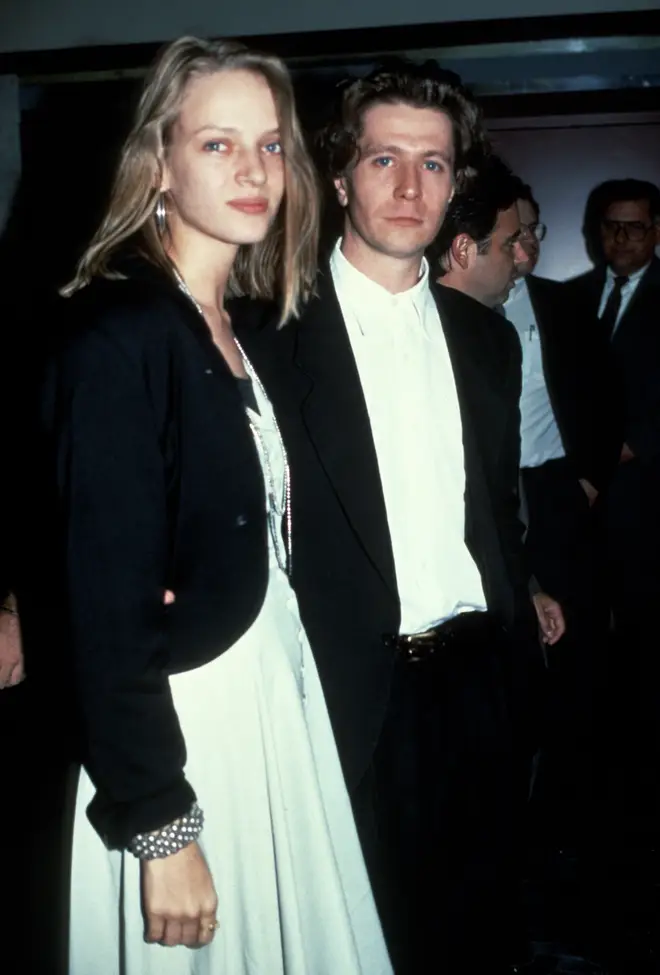 1992: Gary and Uma divorce
And just like that, the couple parted ways.
Just two years after they got married, Uma and Gary got divorced. In 1996, Uma spoke to Vanity Fair about her marriage to Gary.
"We met when I was 18. He was 12 years older. It was a crazy love affair that ended, as it needed to. He was my first love. I had no prior experience," she said.
She described the marriage as a "mistake". Gary seemed to agree, telling Playboy that relationships are hard, and that one of his several marriages was "for 10 minutes." He also said that "I don't think it meant very much to either of us."
2000: Lesley Manville remarries and moves on
Just over 10 years after her sudden divorce, Lesley Manville remarried, to actor Joe Dixon. However, they were divorced by 2004.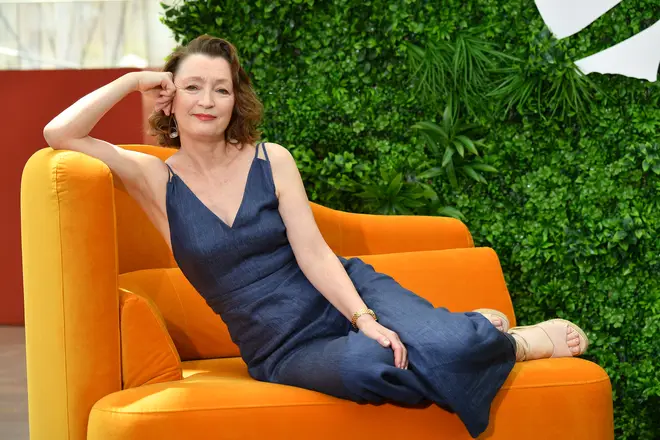 She has since spoken about her relationship with Gary, explaining that they are on good terms and they have co-parented their son Alfie.
"[H]e's got a new wife, and we all get on... Gary and I are friends," she later said.
She has not got married for a third time, and has not had any more children.
Lesley's career has gone from strength to strength, and has had many high-profile roles in the last 10 years, including The Crown, Mum, Mrs Harris Goes to Paris, Phantom Thread, Dangerous Liaisons and Citadel.
Where is Alfie Oldman now?
Now in his 30s, Alfie has two kids himself.
With his wife, he is a father to 10-year-old Matilda and 6-year-old Ozzy.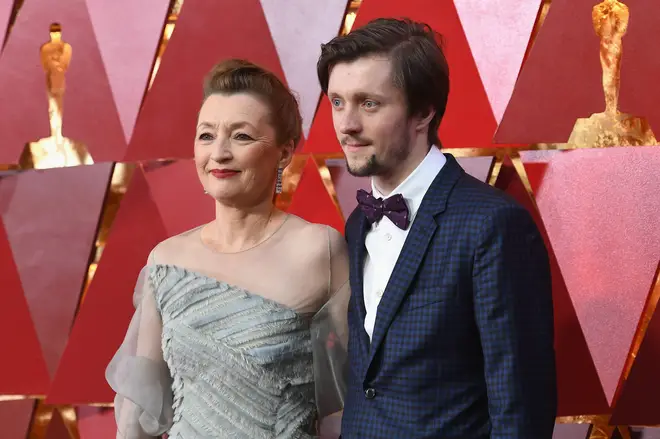 Is Gary Oldman married now?
Following his divorce from Uma Thurman, Gary got married three more times and had more children.
From 1994 to 1996, he was engaged to Italian actor and model Isabella Rossellini.
From 1997 to 2001, Gary was married to American model Donya Fiorentino, with whom he had two sons: Gulliver (born 1997) and Charlie (born 1999).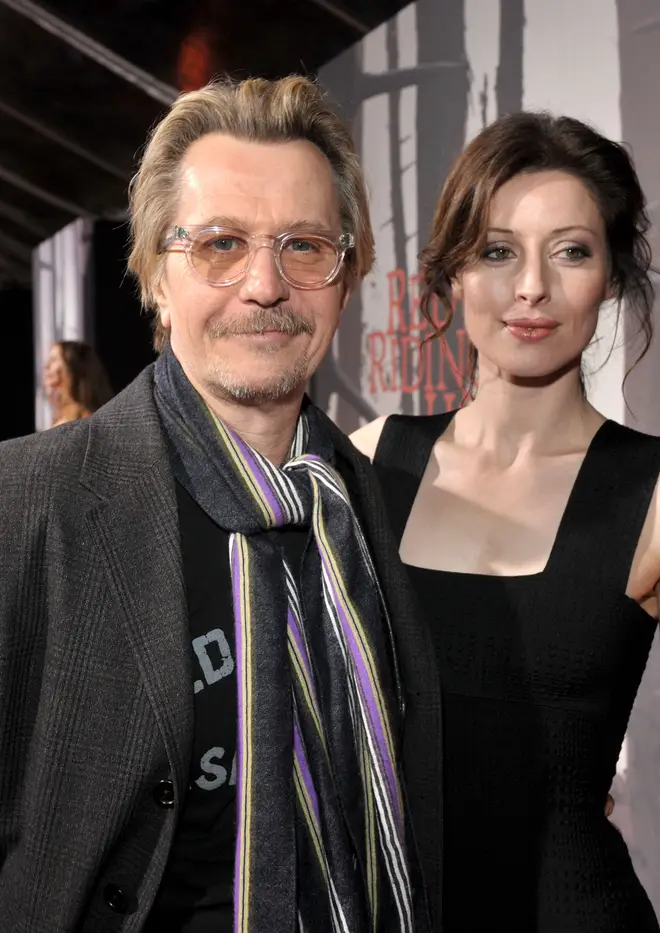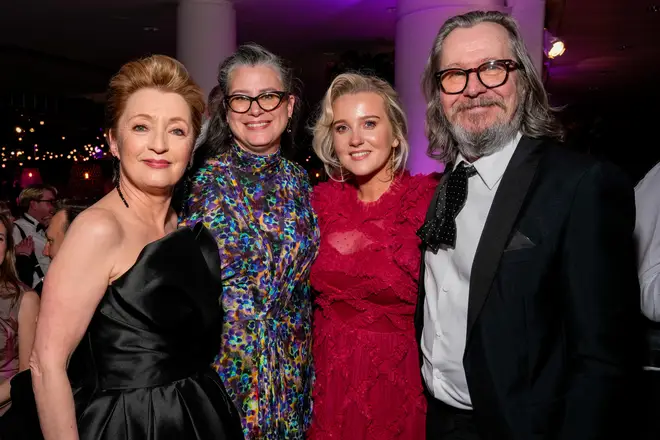 He was investigated and cleared of a domestic assault allegation made by Fiorentino during their divorce, and he received sole legal and physical child custody. In 2003, a judge reduced her access to the children, after dismissing claims that Gary had drugged and physically abused them.
In 2018, his son Gulliver spoke of the "pain and hardship" caused by his mother's "lies" over the years.
In 2008, Gary married English singer and actor Alexandra Edenborough. She filed for divorce in 2015.
In 2017, Gary married writer and art curator Gisele Schmidt.
Is Uma Thurman married now?
In 1998, Uma married American actor Ethan Hawke. They have two children, daughter Maya (born in 1998), and son, Levon (born 2002).
The couple separated in 2003.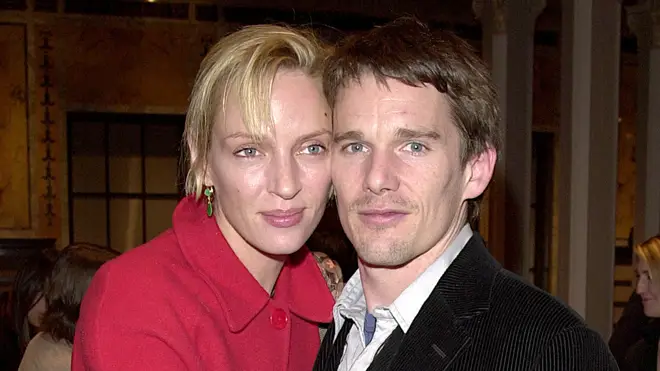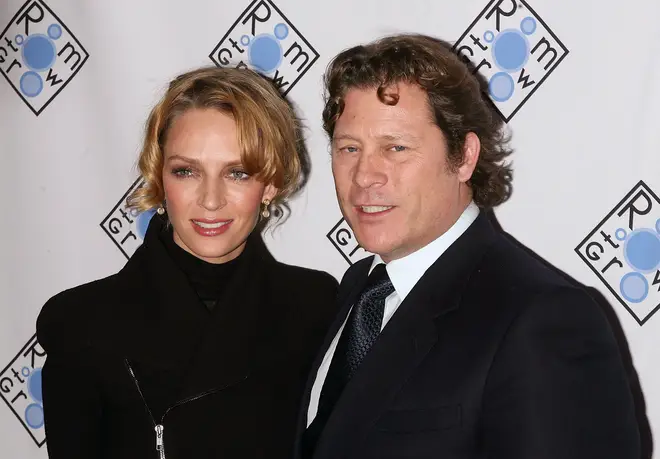 She was engaged to French financier Arpad Busson in 2008, but called it off twice by 2014.
She and Busson have a daughter, Luna Thurman-Busson, born in 2012.