Ghostbusters Afterlife: Watch the first trailer reuniting the original cast
9 December 2019, 14:35
The first trailer for the upcoming Ghostbusters sequel has been unveiled, and it looks amazing.
Ghostbusters: Afterlife is an official sequel to the original two movies in the franchise, and stars Paul Rudd and Stranger Things actor Finn Wolfhard in an ensemble cast.
The movie also reunites the original surviving cast members of the series - Bill Murray, Dan Aykroyd, Ernie Hudson, Sigourney Weaver and Annie Potts - though they do not appear in the first trailer.
Watch the full trailer above.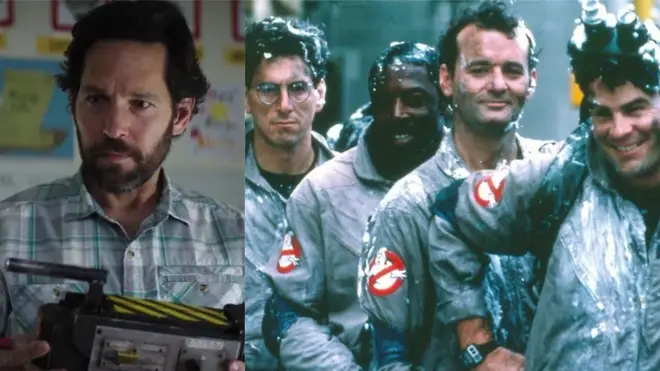 The third film in the series - which bypasses the 2016 reboot movie - is directed and co-written by Jason Reitman, son of the late Ivan Reitman, who made the original films.
Carrie Coon, Wolfhard and McKenna Grace lead the cast of the new film alongside Rudd, with Coon playing Callie, the mother of Trevor and Phoebe (Wolfhard and Grace).
Phoebe is a science-obsessed girl, while Trevor is more into his cars. The family moves to a small town in Oklahoma after they inherit a property once owned by Callie's father, who we learn has a close connection to the original Ghostbusters.
Ghostbusters: Afterlife will be released at cinemas on July 10, 2020.