Gregg Wallace facts: Who is his wife, how old is he and does he have kids?
20 March 2019, 18:07 | Updated: 23 March 2019, 23:26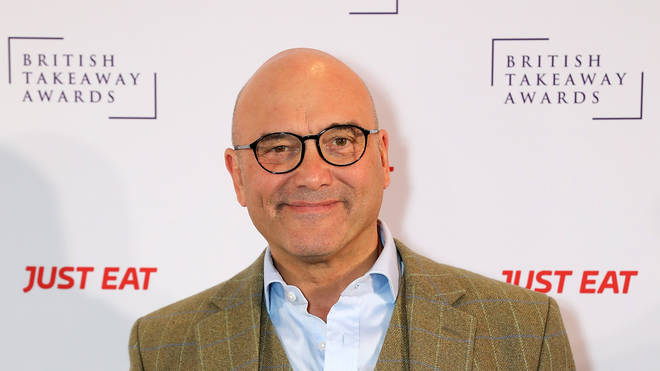 Gregg Wallace is one of the most recognisable faces on our TVs best known for co-presenting Masterchef with fellow-foodie John Torode.
But how did the TV presenter start out in his career, is he married and does he have kids? Here are all the important facts every Masterchef fan should know...
Who is Gregg Wallace and what is he famous for?

Gregg Wallace is a TV presenter and writer who is best known for co-presenting MasterChef, Celebrity MasterChef and MasterChef: The Professionals with John Torode.

Other TV projects he has been involved with include: Other TV projects include: Who Do You Think You Are? Eat Well For Less and Inside The Factory.

Gregg also regularly writes for magazines including Good Food, Now and Olive.

Gregg Wallace is best known for co-presenting Masterchef. Picture: Getty

What was Greg Wallace's career before Masterchef?

Beginning his career as a greengrocer in Covent Garden Fruit and Veg market, Gregg opened George Allen's Greengrocers in 1989, which grew into a large and successful company supplying some of London's finest hotels and restaurants.

Following his success in business, Gregg was invited to co-present radio show Veg Talk with Charlie Hicks, which eventually led to presenting the first series of Saturday Kitchen in 2002.

From there Gregg's introduction to our TV screens was complete and he started as a co-presenter of MasterChef in 2005.

Gregg Wallace age: How old is Gregg Wallace and where does he live?

Gregg was born in Peckham, South East London, in 1964 and celebrated his 54th birthday in 2018..

In 2017, he bought a five-bedroom farmhouse in Kent. The beautiful property has five acres of land, stables a pond and a huge, kitchen - naturally!

Gregg Wallace wife: Is Gregg Wallace married and does he have children?

Yes! Gregg has two children, Tom and Libby from his second marriage in 1999 to Denise, a pasty chef.

In November 2018, Gregg and his fourth wife Anne-Marie announced they were expecting their first child together after "years of trying".

Sharing the news, Gregg, 54, told OK Magazine: "We were due to start IVF but then it happened naturally after two years of trying.

"The doctor told us it was a miracle Anna was pregnant."

Gregg and Anne-Marie are expecting a baby - a little boy - in May 2019 and plan to name him "Sid Massimo Wallace."