Hugh Grant shocks Matthew McConaughey by revealing he hates filming movies: 'It's awful!'
31 December 2019, 22:27 | Updated: 1 January 2020, 23:33
The Gentlemen is about to hit cinemas on the first day of the new decade, but it may come as a surprise that lead actor Hugh Grant didn't enjoy filming the movie… or any film he has ever been in.
During an exclusive interview with Smooth Radio, Hugh Grant and Matthew McConaughey revealed what they enjoyed most about filming The Gentlemen – but their answers were polar opposites.
Asked about his favourite scenes to film, Hugh told Smooth Radio: "I don't remember enjoying anything."
Asked if he enjoyed watching back the finished film instead of filming, Hugh agreed: "Well, yes, but that's always been my experience of filmmaking. It's awful on a film set. You've been on a film set."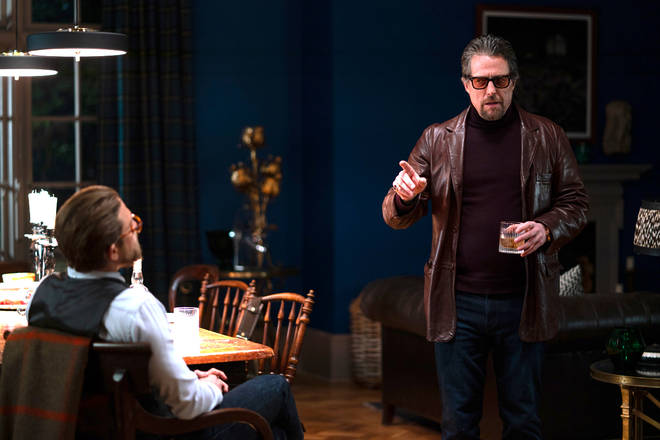 Visibly shocked at Hugh's answer, Matthew leaned forward and asked his co-star: "You don't like it?" To which Hugh replied: "It's so boring. And frightening. It's long periods of boredom, dispersed with tiny moments of terror."
Confused by Hugh's answer, Matthew said: "You have a great monologue, and you go out there, and you do it. Do you know if you nail it? Do you know if you did it well? You feel it?"
Hugh replied: "Well… maybe once in a film I'll go home thinking, 'I was rather good today'," as Matthew asked: "And that's not fun for you? That's still terrifying?"
Hugh, 59, went on to reveal how he is frightened when it comes to filming and hates battling nerves, explaining: "No, I'm still very frightened. I mean, the first day, and all that nerves? Yeah, I'm a miserable human being on a film set. And I spread the misery.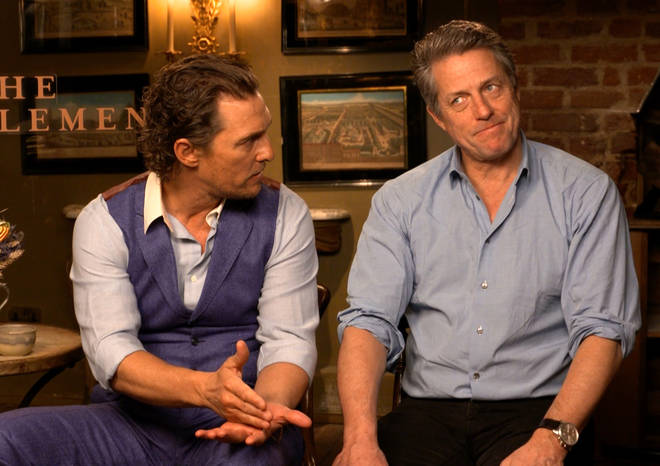 "But you're right. The good bit is if it works. There was this weird experience where they started previewing this film, and people loved it."
On the other hand, Matthew spoke about his favourite experience while playing Mickey Pearce in Guy Ritchie's new film.
Matthew, 50, told Smooth Radio: "Favourite scene to film? Oh, I think I had the most fun on my very first day when – what's his name? The character's name? He comes to see me and wants to overtake the company.
"Mickey flicks a switch and takes him out and talks to him about what it takes to be the king of the jungle. That was fun. Because I was saying it to no one in particular, on the floor, for the camera, and just cropped him out. And that was a fun riff.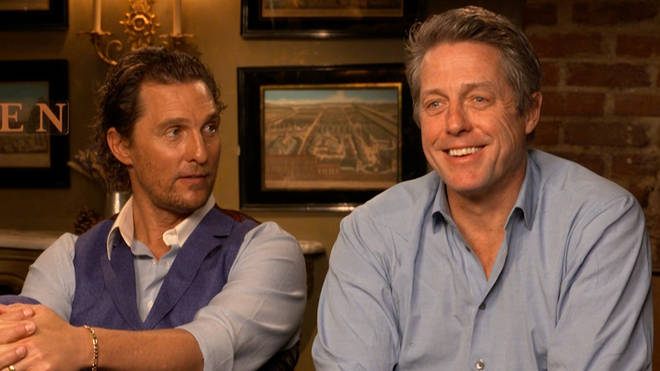 "Because that's when I got loose and understood how we were going to be shooting this film, because there was a lot of added dialogue and ideas coming in the middle of the take, of which I partook in quite a few of them.
"And that's how a lot of the filming went for me. There was a lot of improvisation. There were a lot of rewrites during the day. And for me, on that day, I got game for anything."
While the pair were interviewed together, they never actually shared a scene together in the film, with Hugh noting: "There was a read-through, and we nodded at each other. That's about it."