Watch Hugh Jackman melt hearts by dancing with elderly superfan Pauline at live show
28 June 2019, 14:49 | Updated: 28 June 2019, 17:25
Hugh Jackman one particular fan's life by sharing an awesome dance with her in the middle of a show in Toronto.
The Greatest Showman star took his The Man. The Music. The Show. world tour to the Scotiabank Arena on Tuesday night, and it was here that he met superfan Pauline.
At one point during the night, Hugh took some time to chat with audience members and give out high-fives, like the pro he is.
He became particularly fascinated by elderly fan Pauline, who quickly jumped up from her seat with her cane, and began dancing for her idol.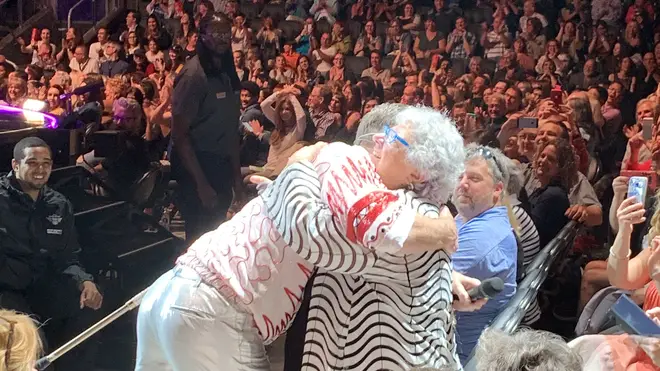 Hugh then gave Pauline a huge hug, and she made sure to held on to him for as long as she could!
The Hollywood start later shared a clip of their awesome moment, writing: "My dance partner tonight is the one and only PAULINE!!! And I absolutely adore her."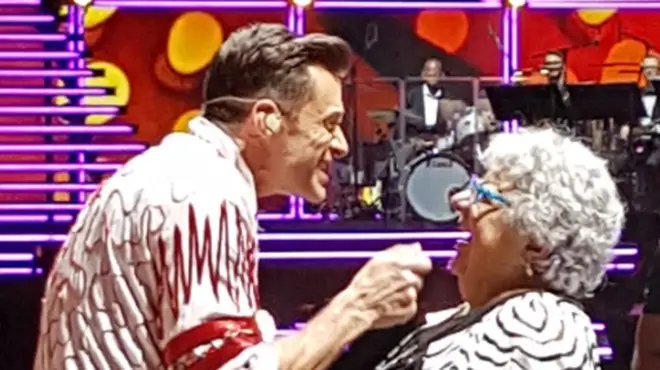 Fans later called Hugh a "gentleman" for making Pauline's night, with one fan saying: "I love that Wolverine can sing, dance, and hug old ladies. You sir, are a true gentleman."
Another fan who was there added: "One of the best performances I've seen in ages, amazing talent, the show was non stop, mind blowing, you should be so proud of the talent around you tonight, Canada loves you Hugh, the audience was in awe of your talent, only happy faces leaving your concert tonight."
The world tour features Hugh performing various songs from The Greatest Showman, Les Miserables and The Boy From Oz and other Broadway shows and films.