Lord of the Rings and Alien actor Sir Ian Holm has died, aged 88
19 June 2020, 12:54 | Updated: 19 June 2020, 13:03
Sir Ian Holm, one of the UK's most prolific and respected actors, has died at the age of 88.
A representative for the actor confirmed that Holm passed away in hospital from an illness related to Parkinson's disease.
They said: "It is with great sadness that the actor Sir Ian Holm CBE passed away this morning at the age of 88. He died peacefully in hospital, with his family and carer.
"Charming, kind and ferociously talented, we will miss him hugely."
Ian Holm starred in many films and TV shows across several decades, including Alien and The Fifth Element, and played Bilbo Baggins in the Lord of the Rings and Hobbit film series.
Holm won a Bafta and was nominated for an Oscar for his role as athletics coach Sam Mussabini in the 1981 film Chariots of Fire.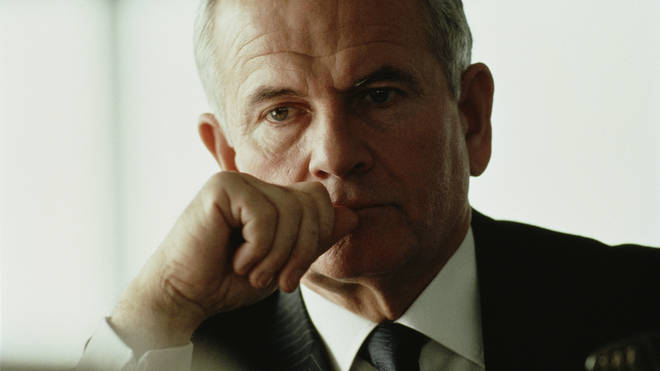 The versatile actor quit the theatre in 1976 after a severe case of stage fright, but he carved himself a very successful film career, and earned a new generation of fans after being cast as Bilbo Baggins in Peter Jackson's Lord of the Rings trilogy.
Earlier this month, he spoke of his sadness that he was unable to participate in a virtual reunion for the films, saying: "I am sorry to not see you in person, I miss you all and hope your adventures have taken you to many places, I am in lockdown in my hobbit home, or holm."
Born in 1931 in Essex, he went to Rada in London and later the Shakespeare Memorial theatre in Stratford, becoming part of the Royal Shakespeare Company on its creation in 1960.
He found international fame as android Ash in the Ridley Scott sci-fi classic Alien, and later played Napoleon in Terry Gilliam's Time Bandits, and Mr Kurtzmann in the same director's Brazil.
Other roles included Dr Willis in The Madness of King George, and Father Cornelius in Luc Besson's The Fifth Element.
Holm was married four times. In 1991, he married his third wife, actress Penelope Wilton, but divorced in 2001. He is survived by his fourth wife, artist Sophie de Stempel, and his five children.