Idris Elba wants to play Del Boy in an Only Fools and Horses revamp
21 March 2018, 12:22 | Updated: 21 March 2018, 12:23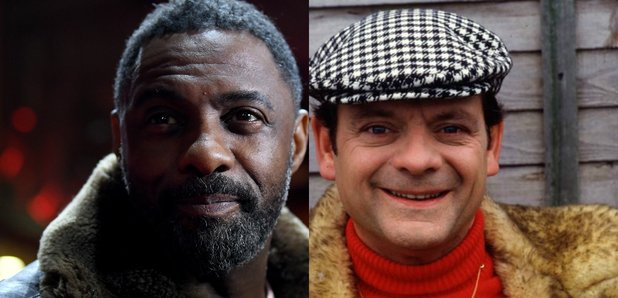 Idris Elba is usually known for his suave hard-man roles, but now he'd love to play a new version of a comedy icon.
The London-born actor says he has had dreams of bringing back Only Fools and Horses with a modern twist.
Currently starring in his new self-written comedy series In the Long Run, Idris has said he's always loved the idea of playing Del Boy.
He said: "I wanted to try my hand at a comedic role.
"I always wanted to be in Only Fools And Horses, I just never got the audition. Comedy's a challenge because I tend to ham it up."
A BBC insider has given a small hope to the idea, telling the Daily Star that the only way the show would return is if it had a totally new take.
"There's always an appetite from the public for more Only Fools - but then there is the received wisdom you don't touch a classic," they said.
"The only way it could be done is with a fresh spin."
At 45, Idris is of a similar age to when Sir David Jason first took on the role, aged 41.
Meanwhile, Idris has also said that his new role was like "therapy" for him. He stars in as Walter in his new semi-autobiographical comedy, who has strong parallels to his own dad, who passed away four years ago.
He added: "My dad only passed about four years ago. It was emotional. Dressing up like him, it was good therapy.
"My dad was quite funny and a life of the party kind of guy."