Is Meryl Streep's character Donna dead in Mamma Mia 2?
21 July 2018, 09:24 | Updated: 2 August 2018, 13:00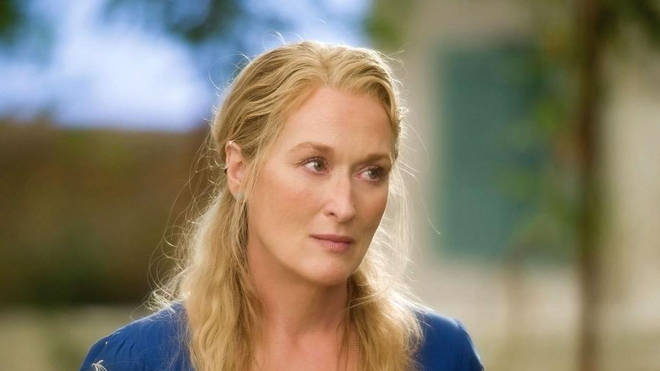 It's finally here! The long-awaited sequel to Mamma Mia hit cinemas on July 20.
WARNING: SPOILERS AHEAD - Continue at your own peril
But one of the big questions we keep asking is whether Meryl Streep's character Donna is even in it.
Read more: Mamma Mia 2 - all the details you need to know
It's a bit bleak, but many fans have pondered whether Donna is no longer with us in the sequel.
Here are the chances of that being a reality...
1. Theory 1: Donna is dead
The theory behind this sad idea is due to the sequel making it seem that everyone is speaking about Donna in the past tense in the trailers.
Plus, we don't appear to actually see any new footage of Meryl.
The reunion of all the characters (apart from Donna), plus the arrival of Donna's mum, has a kind of melancholic vibe. It's as if Donna hasn't been around for some time.
The film's official synopsis alludes to something heartbreaking: "Sophie's (Amanda Seyfried) relationship with Sky (Dominic Cooper) has been turbulent and complicated for a while. Self-conflicted and worried that she can't do it by herself without her mother around, but with Tanya (Christine Baranski) and Rosie's (Julie Walters) guidance, Sophie will find out more of Donna's past."
The film focuses on flashbacks to Donna's youth, with Lily James playing her younger self. It seems that much of the film will actually be in that time period.
2. Theory 2: Donna is alive
But surely that's all a bit miserable for a fun musical sequel featuring ABBA, right?
Maybe Donna has just disappeared for a journey of her own making for whatever reason (maye Pierce Brosnan was always making a mess in the flat), and she will eventually make a surprise appearance.
The good news is that Meryl Streep is definitely listed as one of the main stars of the film. If she was only appearing in flashbacks from the first movie, this probably wouldn't be the case.
Plus, producer Judy Craymer featured Meryl as one of the cast list in this picture:
And then Meryl is clearly seen filming scenes with Pierce Brosnan:
And in this still from the behind the scenes trailer, it gives us a glimpse of the cast's chairs. Right in the middle is clearly Donna, with 'Young Donna' behind her.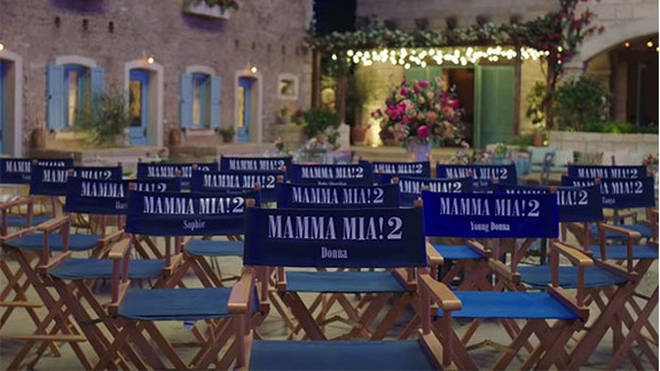 UPDATE (SPOILERS AHEAD!)
In Mamma Mia 2, it is revealed that Donna passed away at some point over the past 10 years for unspecified reasons.
Meryl Streep does make a brief appearance at the end of the film, as a kind of spirit watching on as her daughter christens her new baby with her family and friends watching on.
It is a highly emotional moment, as Donna and Sophie 'duet' on 'My Love, My Life'.
Donna also appears in the end credits sequence with the rest of the cast, as they all sing 'Super Trouper' together.